Energy Management Software Solutions
Whether you design and build or operate and maintain systems or installations, our software is here to help you achieve maximum energy efficiency, performance, reliability and safety.
Software that helps electrical contractors, panel builders and other users to configure, commission and maintain settings and digital features of their projects.
ION Setup
Meter configuration and verification utility. A free, user-friendly environment for device commissioning
View Details
A leading set of tools to manage electrical grids and substations. Designed for electricity companies and large industrial users, such as mining or oil and gas, they help you manage everyday operation of your electrical networks from medium- to high-voltage and are suitable for the latest trends in microgrids and smart metering integrations.
EcoStruxure™ ADMS
Make smarter distribution decisions. Managing the distribution network of the Smart Grid era
View Details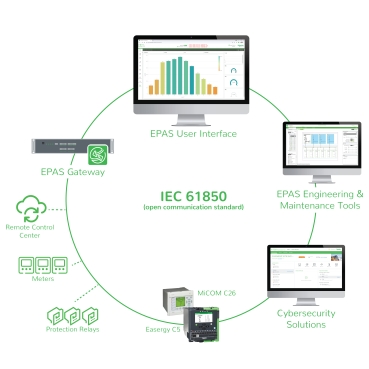 PACiS
Digital Control System for Substation Automation.