Power Monitoring and Control
Electrical power metering and energy monitoring, power meters, energy meters and power monitoring software for power monitoring, and energy management. Our power monitoring methods combine power quality meters with electricity monitoring devices to promote the power quality meter functions while enhancing the visibility of electricity usage meter capabilities. Coupling our power monitoring equipment with our award-winning power monitoring software guarantees a user the most advanced indication of the in-depth details of the electrical network.
Collect, scale and log readings from a numerous connected devices and deliver information via integrated communication gateways. The Remote Terminal Unit (RMU) is an intelligent, web-enabled metering device that is ideal for the combined metering of water, air, gas, electricity and steam (WAGES). Obtain a comprehensive view of energy consumption and enable energy efficiency actions at a simple and cost-effective serial-ethernet connectivity.
Link150
Ethernet gateway. For simple, cost-effective serial-to-Ethernet connectivity
Part of EcoStruxure
View Products
Basic power and energy meter for feeders, loads or tenant space. These are essential power meters for understanding your electrical installation and optimizing your operations. Compact, versatile power meters for energy cost and basic network management applications in commercial buildings and SME industries.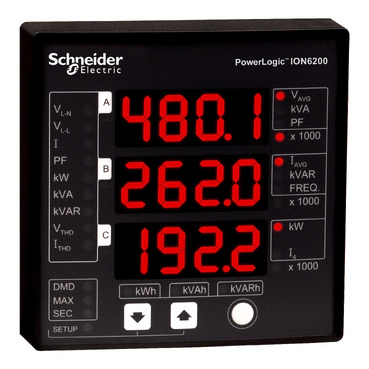 PowerLogic

ION6200
Panel meters for feeders or tenant space. Basic power and energy meter for feeders, loads or tenant space
View Details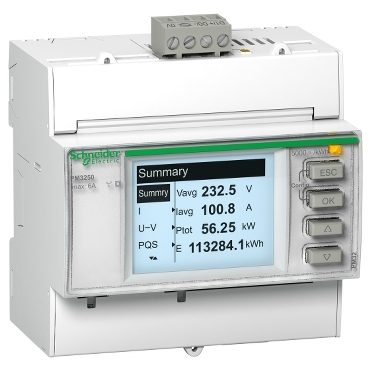 PowerLogic

PM3000 series
DIN rail power meters for basic metering applications. -
View Products
Launch Product Selector
PowerLogic

PM5000 series
Compact, versatile meters for energy cost and basic network management applications. High-end cost management capabilities in an affordable meter
View Products
Launch Product Selector