C-Bus Approved Installers, pointOne and Platinum partners are now EcoXperts
C-Bus is a lighting control and building automation system that was first developed by Clipsal in the mid 90's and has since been used in tens of thousands of installations in Australia and around the world.
The offer is installed and backed by professional system integrators who deliver the finished solution to the client. This partnership between Clipsal and the system integrator is the true strength behind the offer today.
Our partnership program has evolved over the years to reflect our partners and offer.
Today our partners are part of the global EcoXpert program specialising in Light & Room Control.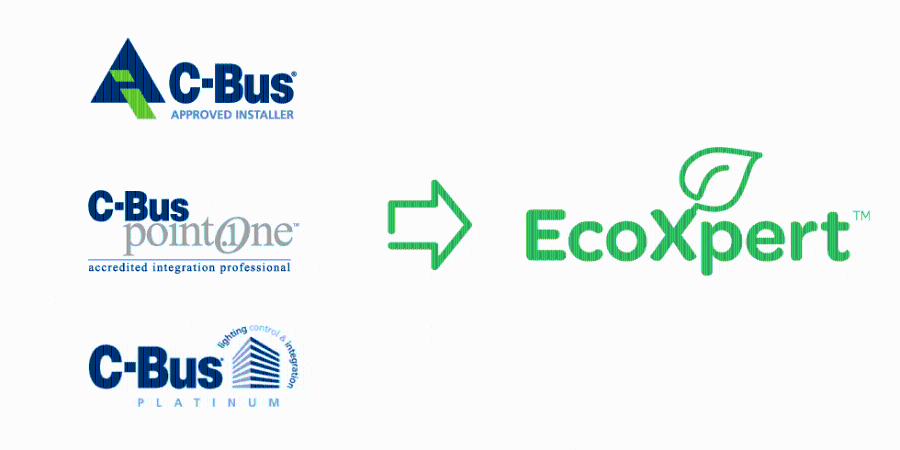 Our customers can choose with confidence and partner with a Schneider Electric trained and certified EcoXpert™ for best-in-class technologies, all-in-one solutions and services, on-time and on-budget installation, and a commitment to the longevity of your success.
What is SpaceLogic C-Bus?
SpaceLogic C-Bus is a flexible smart home automation system that controls lighting, security systems, blinds, audio equipment, household appliances and smart voice (voice control) applications. Ideal for new builds or large-scale renovation projects.
The comprehensive SpaceLogic C-Bus product range includes wall switches; touch screens; high powered commercial dimmers; control relays; multi-room audio solutions; thermostats; occupancy, light level and temperature sensors; security and access systems; energy control and monitoring solutions; and software packages.
Almost anything electrical can be controlled with SpaceLogic C-Bus technology.