Schneider Electric's commitment to innovation brings an improved experience to the factory floor.
Connecting people, processes, and technologies within facilities has never been easier. Discover our range of industrial automation solutions to enable safety and reliability in your business operations.
Design and update your industrial equipment with the newest connected innovations from Schneider Electric.
Harmony

Pushbuttons XB4 and XB5 – The most robust range on the market
The modular Harmony XB4 and XB5 range of 22 mm metal control and signaling units combines simplicity of installation, efficiency, modern design, flexibility, and robustness to meet most industrial applications. The new LED block design reduces 6 individually colored blocks to one new universal block. These units are either available as complete products or separate components for customer assembly.
Benefits
Highest durability: IP66/67/69/69K
Reduced maintenance costs
Universal LED block design
Extreme impact resistance: IK06 (metal range), IK03 (plastic range)
Full resilience at -40 °C to +70 °C
Flexible mounting options & easy installation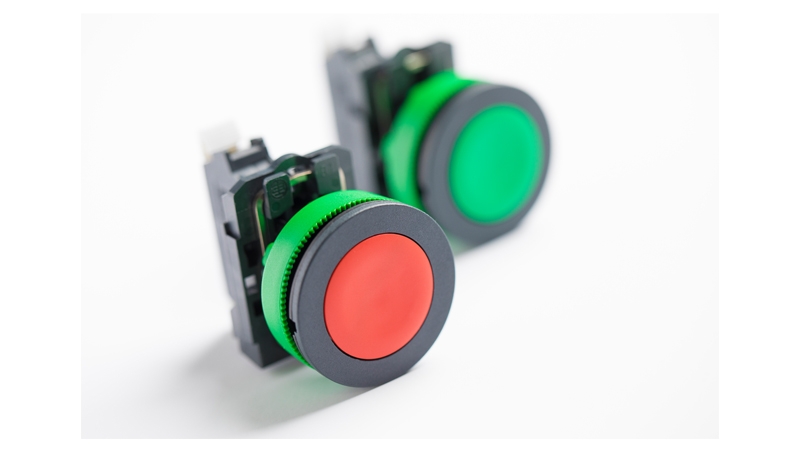 Harmony

Edge Box HMI – Connect to the cloud to advance your smart factory journey

Harmony is the world's most popular family of HMI terminals. By meeting the unique needs of global customers, Harmony has proven reliable in presenting a clear picture of their business, application, and machine performance on a daily basis. Edge Box HMI is affordable Box to get ready for Cloud Service thanks to the power of EcoStruxure Machine SCADA Expert software.

Benefits
Reduces implementation time
Fast maintenance and easy replacement
Provides high-quality graphics and stylish design
Enhanced cybersecurity from application to firmware level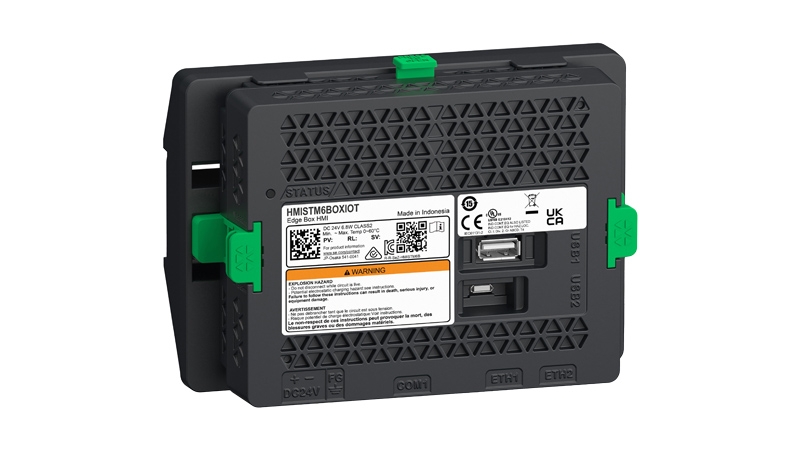 TeSys

Deca – Reliable contactors built for tough environments
TeSys Deca series motor starters offer a reliable and robust solution for a faster machine time-to-market. The complete range is designed to be the perfect fit for various applications in Building, Water & Wastage, Mining, Power or Industrial plants.
TeSys Deca series includes:
Magnetic only or Thermal-magnetic circuit breakers
Standard, reversing or star/delta contactors controlled via AC, DC or low-consumption ACDC control circuit
Thermal or electronic overload relays
Large range of accessories
Benefits
High mechanical and electrical lifetime
IEC60335-1 compliant contactor
Flexible connection
Green packaging
Digital information available at your fingertips
TeSys

Giga – Ideal starter for larger motors. Easy to Install, use and maintain

TeSys Giga is the new generation of high current contactors from 115 A to 800 A for AC-3 applications and overload Relays from 28A to 630A. The range is replacing the TeSys F addressing the growing need of applications with built-in advanced features and functionalities.

Benefits
Maximum resilience and uptimeIEC60335-1 compliant contactor
Optimised installation
Simplified maintenance
Full-scale protection
Communication and safety application ready
Digtal information available at your fingertips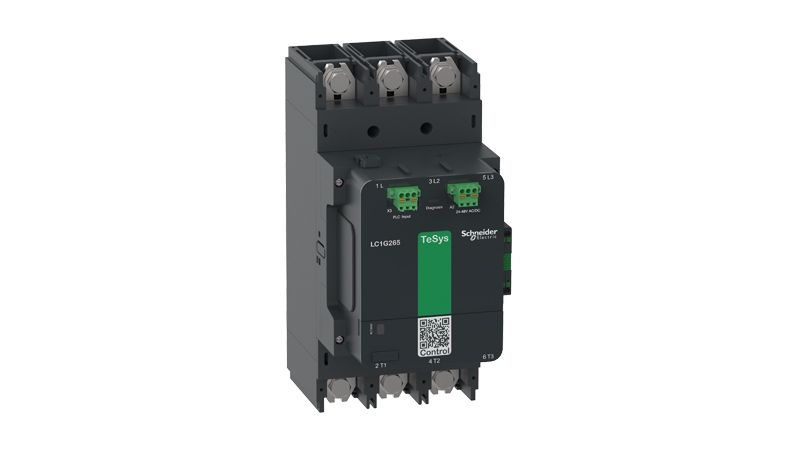 Com

Pact

NSX and NSXm – Smart design for easy installation
Leaned to 65 years of leadership, ComPacT circuit-breakers are now the ultimate reference everywhere around the world, when it comes to protection from electrical hazards. Their demonstrated ability to protect, even in the most demanding environments, now combines with unequalled contribution to power reliability, maintenance efficiency and energy efficiency, thanks to most advanced digital features and connectivity.
Our new generation of ComPacT NSX and NSXm breakers feature an innovative new all-in-one design. With time- and cost-saving installation and greater connectivity with new wireless auxiliaries, they will be a perfect fit for all your projects.
Benefits
Transparent cover to quickly identify breaker accessories
It features integrated earth leakage protection and standardised accessories – which means you save space, time, and effort
Roto-active™ breaking technology helps to increase operation lifespan
The new wireless auxiliary contact provides local and remote communication with trip alarm and pre-alarms enabling increased proactive operational and energy efficiency