Featuring Telemecanique Photoelectric Sensors
THE UNIVERSAL DETECTION TECHNOLOGY IN A COMPLETE RANGE OF OPTIONS
Telemecanique Sensors XU range offers a full line of photoelectric proximity sensors dedicated to material handling, packaging, labeling, assembly, lift & escalators or food & beverage industries.
This range is available in various modes of operations such as Diffuse mode, Diffuse with Background Suppression (BGS), reflex mode, polarized
reflex & through-beam mode, available in the 4 most popular formats worldwide.
Telemecanique Sensors photoelectric range also offers simplicity through innovation by offering a Multimode function sensor – wherein a single product can be configured to operate in one of these different modes of operation.
The XU range is divided into 4 sub ranges for general purpose, lasers, forks and frames, and specific application sensors. They are available either in pre-cabled version , cable gland version or connector version.
Don't forget to participate in the contest!
Simply buy and install a Telemecanique sensor, upload a photo on LinkedIn using the hashtag #tesensorsau
First 50 uploads will get a $50 eGift card each and the chance to with from 12 fluke multimeters
Discover our most popular offerings
How does a photoelectric sensor work?
From defining what photoelectric sensors are and where they are used to the characteristics of and environmental considerations when using photoelectric technology, this video is a great introduction!
XX Ultrasonic Sensor
This sensor range takes object detection and proximity sensor products to the next level. Even for challenging environments Telemecanique has the ideal sensor solutions.
XCMW Wireless & Batteryless Limit Switch
With Telemecanique'sminiature XCMW Limit Switch range less is definitely more! The ground-breaking limit switch technology is now available as completely wireless . No battery, no cable and high level of reliability and the most compact format on the market!
Telemecanique Sensors for Material Handling Application
Factory sensors are a key component of every material handling system. Telemecanique offers you the ideal warehouse solution for automated storage systems, conveyor systems and stretch wrapper machines. As expert in sensors and sensor-related technology, Telemecanique is the perfect partner for industrial shelving, conveyor sensors and more.
Want to know more? Select your products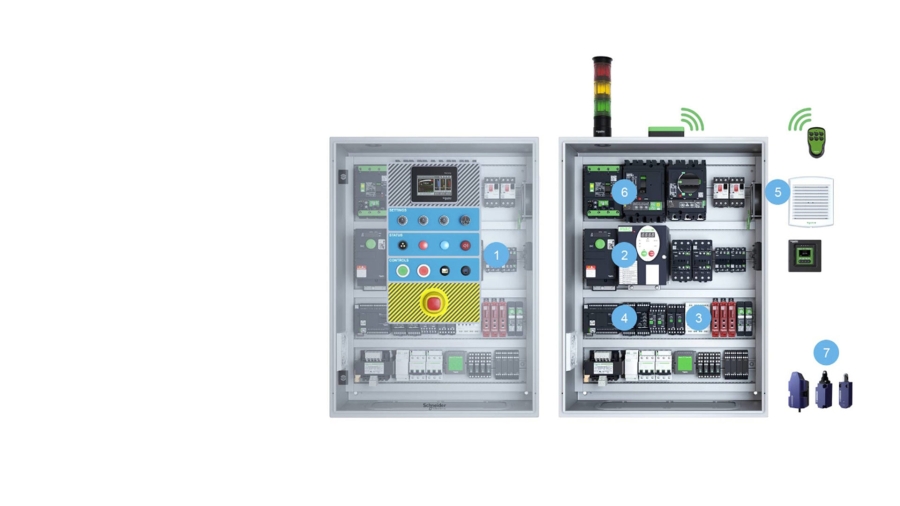 Motor control management

2

Electrical distribution systems

4

Sensors & limit switches

6
Motor control management
2
Electrical distribution systems
4
Sensors & limit switches
6
Deliver superior detection solutions
About Telemecanique
Founded over 90 years ago, Telemecanique Sensors specializes in sensors and sensor-related technology. As a global leader in the sensors business, we help our customers select the right technology to get the best performance and reliability from their machines. Focused on 3 core values – Simplicity, Proximity and Expertise – we have become experts in factory automation sensors as well as specialists in demanding applications, making our customers' lives "simply easy!"