Innovative Solutions for both human and machine safety needs
At Schneider Electric we continue to innovate at every level to support you further with all your industrial application needs.
Machine Safety
Are you looking to improve machine safety without compromising production targets?
Our solutions cover all the safety functionality and scalability you need to improve efficiency and profitability. Our extensive range of Preventa branded safety products are compliant with international standards, to provide the most comprehensive protection for personnel and equipment.

Human Safety
Acti 9 iC60 RCBO's & RCD's provide final circuit protection against electrocution by direct and/or indirect contact depending on sensitivity rating. Our safety padlock lockout feature ensures circuit isolation, protecting the electrician while undergoing maintenance.
Acti9 - Circuit Protection:
Acti9 circuit protection is the only range in its category manufactured to meet a Class 2 front face level of safety. This means the clearances between external touch surfaces and internal live parts are more then double the industry standard.
VisiSafe & VisiTrip coloured indicators, let you know if the downstream circuit is safe or if the circuit tripped due to a fault.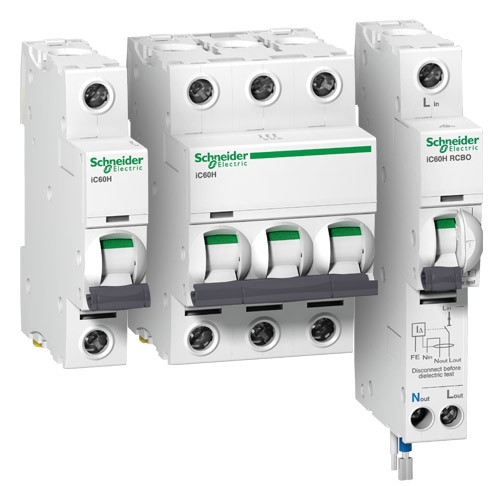 Preventa:
The safety of the people at the machine has a direct impact on user's productivity and your company's reputation. Preventa offers an extensive range of safety products, compliant with international standards, designed to provide the most comprehensive protection for personnel and equipment.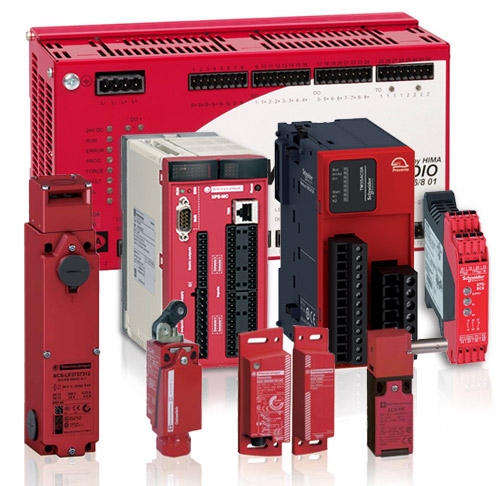 Safety Emergency Stops and lights:
Our wide range of light towers, beacons, emergency stops, pilot lights and biometric scanners are easy to integrate in new and existing safety solutions. We design products that comply with RoHS and manufacture to the highest quality expected in dusty, wet and other harsh environments. Our accessories ensure easy mounting, while our extensive label plate options give you the flexibility needed to suit your interface.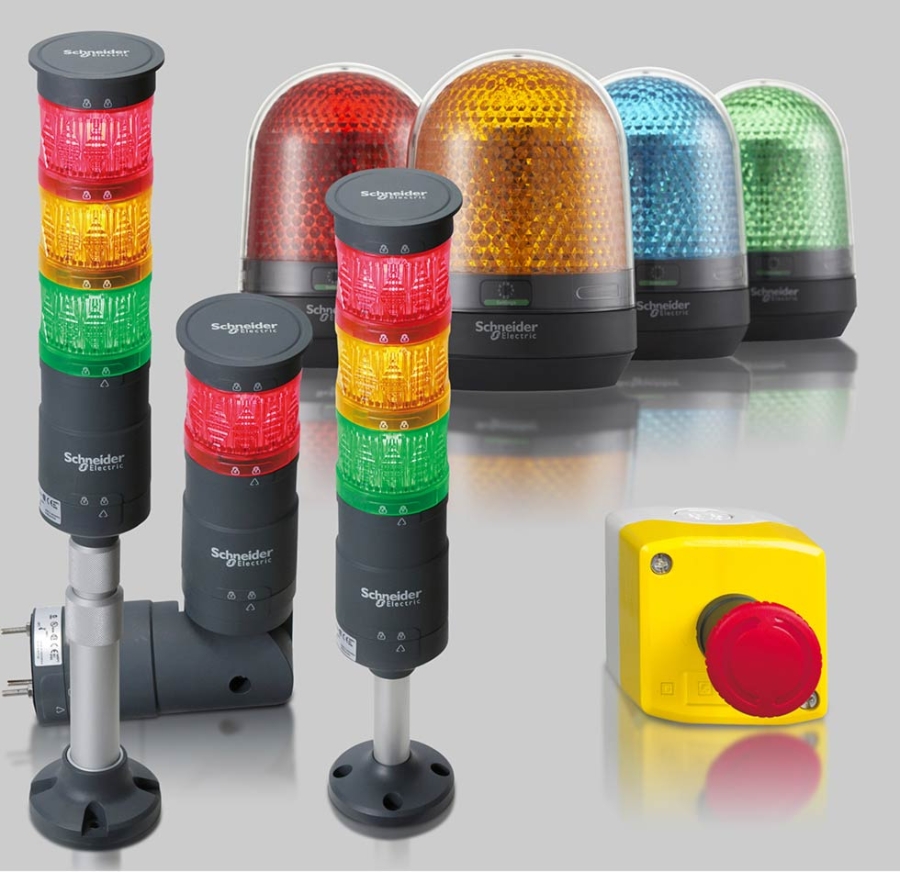 TESYS D Safety Contactor:
The Tesys D safety contactors comply to AS 60947-4-1 for use in various safety applications. Safety is achieved with the use of a 'mirror contact' that can be used to switch off the supply to a motor as part of a machine safety system. The standard states that the N/C auxiliary contact on each contactor will not close when one of the power contacts is closed and can therefore be connected to a safety monitoring relay, such as a Preventa relay.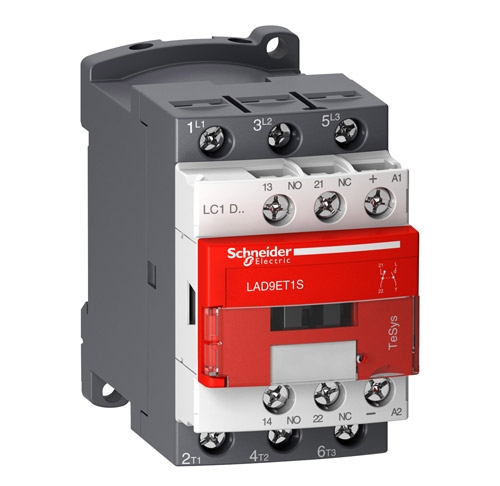 Facts
Compliant with international safety standards
VisiSafe visual indication advises if the contact is open and that the downstream circuit is isolated
VisiTrip visual indication advises if the device tripped due to a fault or was simply turned off