Situational Awareness Libraries
EcoStruxure™ Foxboro DCS
Get the context you need to make informed decisions at the speed of your process.
Download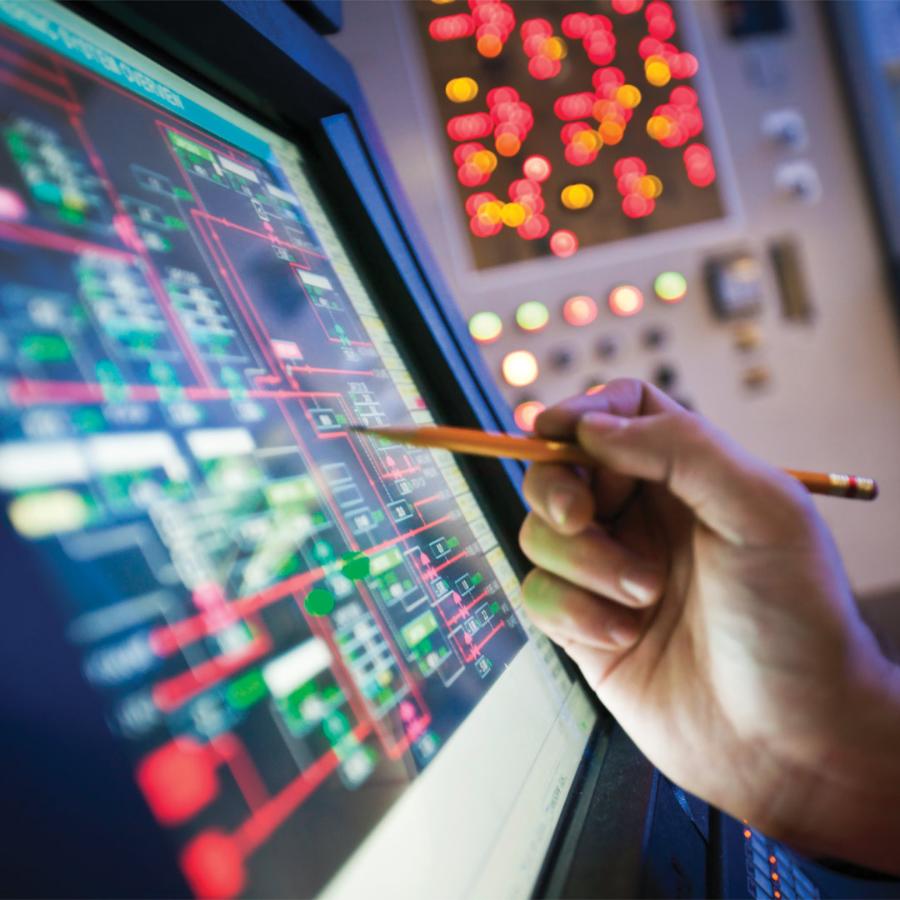 Overview:
EcoStruxure Foxboro DCS control HMI helps optimize both the business value and the safety of your system with situational awareness libraries. These repositories of helpful symbols and procedures help deliver the fully informed context to let operators focus on important plant events — so they can identify, understand, react to and resolve abnormal situations with ease. Results: greater operator effectiveness and fewer shutdowns.

Situational awareness services and structured methodologies, led by a growing number of subject-matter experts, allow Schneider Electric to support customers throughout the design and implementation process. This way, you can achieve both operational insight and operational integrity.
Features
Minimize distractions in normal operation to more readily call attention to situations requiring intervention
Operators receive a broad view of plant operations, with carefully designed advanced visualization objects such as polar stars and informational analog indications, delivering information, not data, to operations
Pattern recognition to easily identify problems
Colors reserved for abnormal operational states, ensuring they stand out
Values presented in the context of ranges and set points, providing meaningful information vs. data
Minimal visual distractions and low contrast graphics – no unnecessary static detail reducing eye strain and improving alertness
Benefits
Promotes a safer operation reduces human fatigue and operational error
Improves response quality and speed — especially in abnormal situations
Provides a consistent training environment
Improves operational integrity
Applications
Hydrocarbon processing
Chemical and specialty chemicals
Upstream oil and gas
Power generation
Metals and mining
Water and wastewater
Pharmaceutical and life sciences