Montgomery County's microgrids create sustainable energy
Montgomery County, MD set out to solve its problems involving energy resilience and an aging electrical infrastructure. But what the forward-thinking county achieved has implications far beyond its own borders. With EaaS project, it offers up a model that can bring microgrid benefits to many communities nationwide.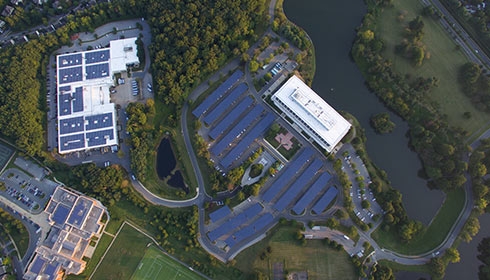 Gaining microgrids for no money down
Dive deeper into how this progressive county was able to provide resilience for two of their major buildings – Public Safety Headquarters and Correctional Facility.
Powering learning center with world's most advanced microgrids
Voted best-distributed energy project in 2018, the Fox Cities Environmental Learning Center at Bubolz Nature now offers a state-of-the-art, living lab for leading-edge microgrid technology.