Multi

9
Multistandard protection. A comprehensive range to protect against electrical threats, including short circuits, overloads, and earth leakages.
View Products
HomeLine™ Circuit Breakers
Smart, Safe, and Reliable. Engineered for value, Homeline™ Circuit Breakers are designed for fast installation, reliability, and superior circuit protection. With industry leading innovations and exclusive features, Homeline Circuit Breakers are the smart, safe, reliable choice.
View Products
Stab-lok Circuit Breakers
Stab-lok miniature circuit breakers. Replacement circuit breakers to Stab-lok loadcentres
View Products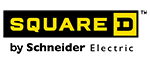 QO / QOB Circuit Breakers
Premium miniature circuit breakers. Exclusive Visi-Trip® indicator provides clear and instant identification of a tripped circuit breaker.
View Products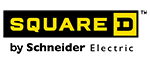 QOU Unit Mount Circuit Breakers
For overcurrent protection and switching on both AC and DC systems. Reliable protection for high humidity and salt environments
View Products
Launch Product Selector