Ositrack
RFID and inductive identification system
Telemecanique brings simplicity to 13.56 MHz RFID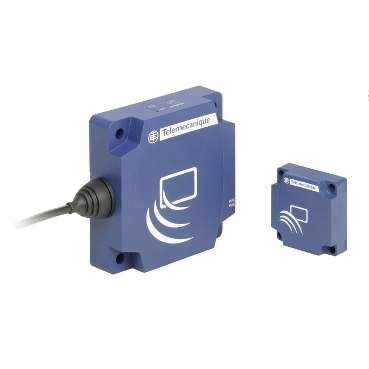 Features

Compact stations with integral controller and antenna

2 formats, one of which is the most compact industrial RFID station on the market (40 x 40 x 15 mm)
Simple installation provided by a full range of fixing and connection accessories
Self-adapting to the environment, even on a metal support
Automatic detection of the protocol and speed of the network used
No software or specific programming required
Simplified setting of the network address using configuration badge

13.56 MHz electronic tags

Complete range of high performance industrial tags
Fully open to all ISO 15693 and 14443 standard tags available on the market

Portable RFID terminal

Direct reading/writing of electronic tags for setting-up and maintenance
Transfer of information to PC

Network connection boxes

For connecting compact stations on Ethernet Modbus TCP/IP network or Modbus fieldbus

Benefits

Ready for openness?

With Ositrack, discover the RFID system that is the most open to the choice of electronic tags and networks and the most simple to install, connect and configure.

Applications

Within the industrial, logistic, building sectors… for various functions: flexible production workshops, traceability, access control...