Stab-lok Circuit Breakers
Stab-lok miniature circuit breakers
Replacement circuit breakers to Stab-lok loadcentres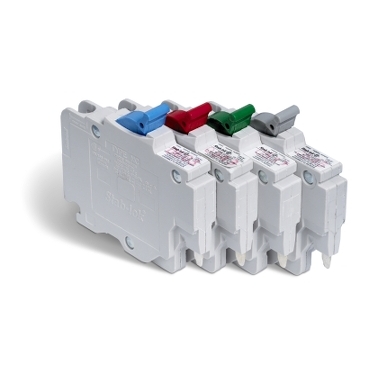 Features

Features include:

Thermal magnetic trip protection
Calibrated at 40 degree C
Wide range of GFCI's
Arc resistance case.
Arc-fault circuit interrupters

Progress without Obsolescence as a Stab-lok design criteria, has resulted in a breaker with Enhanced Performance, without the breaker or enclosure becoming obsolete. Each breaker is quickly identifiable with easy-to-read colour-coded handles, differentiating ampere ratings per industry convention.