Model 6 Low Voltage Motor Control Centres
Feature-rich modular design engineered to deliver rugged, dependable service for years to come. Incorporates a wide selection of state-of-the-art product components.
Designed and manufactured to tackle the toughest power and process control challenges, the Schneider Electric Model 6 Motor Control Centre (MCC) features innovations that provide unmatched performance, high reliability and low maintenance. The Model 6 MCC integrates industry-leading components into the most flexible and smallest footprint possible to meet your power, control and automation needs. Model 6 MCC provides superior performance and reliable operation with enhanced safety features.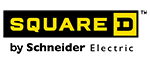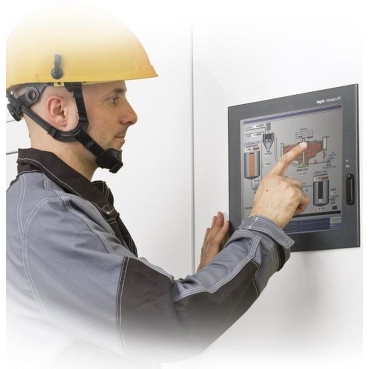 Features

Standard Structure Height 90 inches
Voltage Rating 208 through 600 volts; 3 phase; 3 or 4 wire
Enclosure Type NEMA Type 1, Type 1 gasketed, Type 12 and Type 3R
Optionally available in an arc resistant enclosure
Horizontal Bus Rating 600, 800, 1200, 1600, 2000, 2500 and 3200 amps
Horizontal Ground Bus Rating 300 and 600 amps
Vertical Bus Rating 300, 600, 1000 and 1200 amps
Bus Withstand Rating 42kA, 65kA, 85kA, and 100kA
Optionally available as an intelligent motor control centre (iMCC) solution
Plug-in Unit Shutters Manual (standard) and Automatic (optional)

Benefits

Reliable

The Schneider Electric Model 6 MCC reflects our commitment to manufacture the highest quality motor control centre with the structural dependability to meet years of demanding service requirements
Developed using Six Sigma methodology
Field proven, the exclusive frame profile provides a strong, durable structure that protects the internal power, control and automation components in the most severe applications
Integral bus system provides withstand ratings of up to 100kA and is verified and certified by CSA per applicable standards

Innovative

Customer-driven features for improved usability
Compatible with a wide range of Schneider Electric components including Powerpact® Motor Circuit Protectors, TeSys® T Motor Management Controllers and Altivar® AC Drives
Available as an "intelligent" solution: intelligent components in a communication network or pre-wired distributed I/O

Straightforward

Fast and simple commissioning with intelligent tools
Industry-exclusive, full-depth vertical wireway
Horizontal bus located at the top of the structure for easy installation, inspection and maintenance without the need to remove units
Captive horizontal splice bars prevent bar loss and make connecting sections quick and simple