Easergy Flite
Fault Indicator for Overhead Network
Part of PowerLogic
Fault Passage Indicators for MV overhead distribution network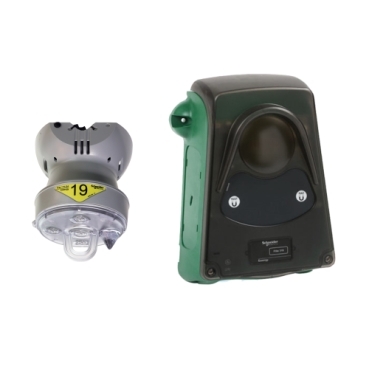 Features

Phase and earth Fault Passage Indicator (FPI) for local indication:

Flite110-SA et 112-SA: single-phase MV line-mounted FPI

Flite 210 et 230: three-phase pole-mounted FPI

Flite 3xx: three-phase pole-mounted directional FPI

Communicating FPI for remote monitoring:

Flite 116-SA: single-phase MV line-mounted FPI communicating by low power licence-free radio with Easergy G200 RTU.

G200: Remote Terminal Unit used as a gateway to link the Flite 116 FPIs to any Scada system

Benefits

Reduce outage time and improve operation Profit from the 45 years of experience of a leader in Fault Passage Indicators and telecommunications. With more than 400 000 units in operation, the Merlin Gerin's Easergy range is the guarantee of complete peace of mind.

Applications

More than 15 products to answer the various kinds of MV overhead networks and monitoring applications.