EcoStruxure™ Power
Schneider Electric's EcoStruxure Power offers advanced power system communication at every level of your operation. Connected products such as MasterPact MTZ circuit breakers are a key component of EcoStruxure Power, providing real-time operations data, smart analytics, and improved safety and security to your facility and processes. Welcome to the future of power distribution.
EcoStruxure enables Schneider Electric, our partners, and end-user customers to develop scalable and converged IT/OT solutions that:
Maximize energy efficiency and sustainability through smarter systems and real-time, data-driven decisions.
Optimize asset availability and performance through predictive analytics and proactive maintenance.
Enable smart, productive, and profitable operations through reduction of waste and downtime.
Provide mobile insight and proactive risk-mitigation through simulation, situational awareness, and digitization.
Foster open innovation and interoperability through development and partnerships with leading standards organizations and best-in-class technology leaders.
EcoStruxure™ Power integrates best-in class services and products within tested, validated, and designed architectures to provide dedicated end-to-end solutions with unique value propositions in operations management, energy efficiency, and asset optimization.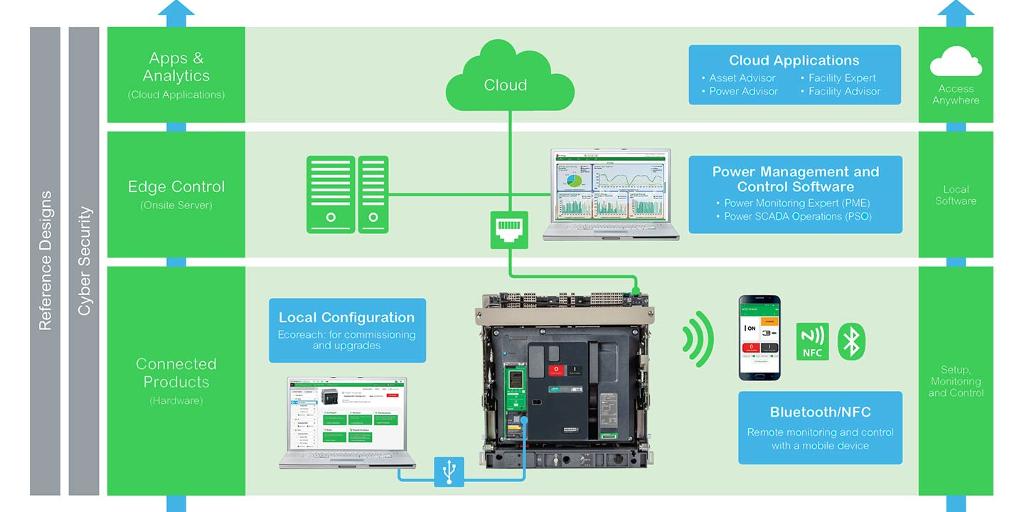 Discover EcoStruxure™ Power
EcoStruxure™ Power delivers IoT-enabled future-ready power solutions with tailored approaches for end customers and partners that simply work. Discover enhanced value around safety, reliability, efficiency, sustainability, and connectivity for your business today.