The Wiser Choice

Wiser Air isn't just a cutting-edge thermostat. It's a home energy management solution built with a state-of-the-art technology that gives you control of comfort and savings for peace of mind. Learn why Wiser Air is the most intelligent thermostat available
Up and running in no time flat.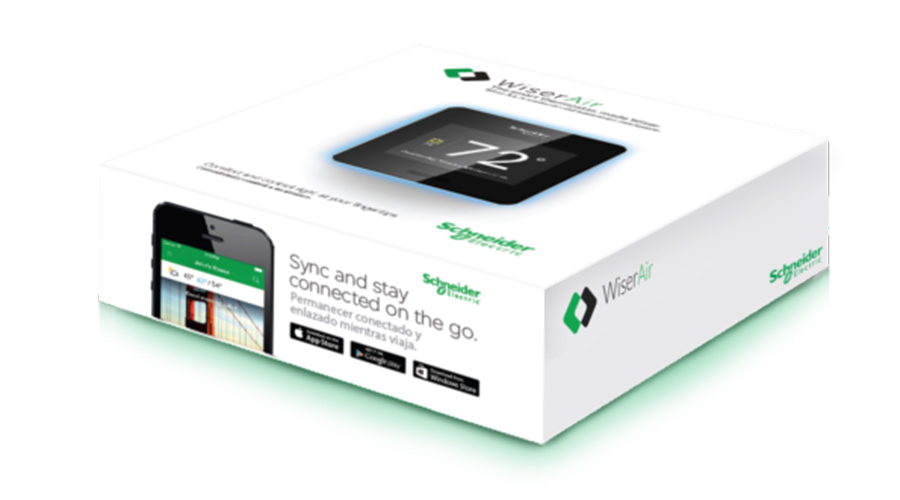 Right out of the box, Wiser Air is ready for simple installation and quick setup that brings you a new level of control over your home's energy in a flash.
Newfound energy control, in four simple steps
Step 1 : Existing Wiring

Intuitive installation
Connecting with your home in just a few easy steps, the average person installs Wiser Air in about 30 minutes. All you need is a phillips screwdriver, a wire cutter and a desire for increased efficiency.

Step 2 : Match Wires

Intuitive installation
Disconnect the wiring of the existing thermostat and remove the back plate. Pull the wires out of the wall (a few inches through the central hole of the Wiser Air back plate). Then, level and attach the Wiser Air back plate to the wall.

Step 3 : Connect Wires

Intuitive installation
Connect the wiring to the Wiser Air back plate, matching the terminal connections to the ones in the picture you took in Step 1. If things get confusing, reference the installation manual or simply give us a call and we'll help sort everything out.

Step 4 : Connect Wiser

Intuitive installation
Finally, snap your Wiser Air onto the back plate and restore the power to the HVAC system. Watch for the halo to begin glowing as your device powers for the first time. Congratulations, you've installed your Wiser Air thermostat!