Sustainable real estate solutions for people, planet, and profitability
EcoStruxure™ for Commercial Real Estate solutions – including EcoStruxure Advisors, consulting, and lifecycle services – improve occupant experience, efficiency, sustainability, and marketability of commercial buildings and real estate portfolios.
Building Net Zero
The way to a 100% sustainable workplace
Sustainable buildings are a reality today. From our newest smart office building in Grenoble, France, to United Therapeutics' headquarters in Maryland, USA, these building of the future showcases our latest innovative solutions for sustainable, resilient, hyper-efficient, and people-centric buildings. Watch this special feature from Business Reporter to learn more.
Explore our IoT solutions for Commercial Real Estate
Delivering sustainable solutions
Reach net-zero energy performance, meet the requirements of sustainable building certifications, and demonstrate effective governance of your commercial real estate properties.  
Companies like United Therapeutics, which has the largest net-zero commercial building in the United States, use EcoStruxure for Real Estate to improve asset management, reduce energy costs, and achieve sustainability goals in a single building or across a real estate portfolio. 
Explore our e-guide for a roadmap to realizing the decarbonization of buildings.
View our
As global reporting standards advance, the commercial real estate industry is adapting. Sustainable development is becoming an ethos that has come to be expected by commercial real estate stakeholders and is accelerating. Corporate transparency is crucial for developing strategies, mitigating risk, and driving asset valuations. Our global sustainability consulting team has you covered.

We begin with a comprehensive sustainability strategy that leverages the technologies available across your organization. Ensure a truly sustainable operation when you reduce your environmental footprint, buy renewable energy, and keep your business compliant with all regulations. Employ an active energy management approach by breaking down silos to join your sustainability strategy with your energy efficiency projects and energy procurement.

Regulatory and reporting requirements now consist of validation, alongside disclosure of carbon emission reduction. To comply with these regulations, leading commercial real estate firms partner with Schneider Electric to collate and deliver sustainability reporting, under both mandatory and voluntary information requests. Ambitious climate programs continue to emerge around the world as more and more enterprises target carbon reductions, buy renewable energy, and activate their value chain toward net-zero. Our team is well-versed in global, corporate sustainability initiatives including carbon reduction programs, energy efficiency, renewable energy, and supply chain initiatives.

Our solutions help commercial real estate professionals achieve sustainability goals by reducing energy usage and enabling carbon credit spending. We continually monitor results, ensure progress, and deploy new efficiencies. Our solutions include consulting and planning services to integrate high-impact energy-savings strategies, rate/tariff optimization, budget development, risk management, commodities forecasting and intelligence, data collection, and bill payment. 

With increased regulation and expectations over energy and carbon conservation measures, it is important for real estate professionals to identify, prioritize, and track these measures systematically through available technology.

Ensuring your assets are delivered on your net-zero strategy is a sure path to success in the modern real estate sector. Find out how Schneider Electric can help you decarbonize your portfolio while improving your financial performance metrics.

As a property manager, ensuring accurate and clear energy usage data among multiple tenants can be extremely difficult. Simplify and streamline processes and ensure building efficiency and tenant satisfaction with Utility Cost Allocation.

Green building certifications are an integral component in most asset management practices. EcoStruxure can help you achieve best-in-class results and deliver amazing experiences for occupants while ensuring building owners and tenants can fully and accurately complete their sustainability reports. 

Providing clean energy and utility consumption data is a vital service to corporate real estate leaders globally. Schneider Electric can help you achieve these certifications and communicate critical sustainability data with stakeholders.
Delivering efficient solutions
We help building operators, corporate occupiers, and their facility teams achieve hyper-efficiency through our digital end-to-end architecture. 
Our EcoStruxure for Real Estate solutions integrate power distribution and management, building automation, and IT systems allowing you to capture and measure data for better-informed decisions.
Our solutions enable real-time, data-driven decisions and optimize asset availability and performance through predictive analytics and proactive maintenance, making your operations more productive and profitable.
Companies like Ecuador's Produbanco choose our EcoStruxure for Real Estate solutions to turn their headquarters into a modern, intelligent and connected building. 
Because a hyper-efficient building is a high-value building.
For commercial real estate to be attractive to tenants, it must be comfortable and enable the health and well-being of its occupants. We deliver advanced EcoStruxure architecture solutions for enhanced employee and occupant comfort and productivity.

Additionally, you may improve your occupants' experience with a personalized, easy-to-navigate environment using the EcoStruxure Engage Enterprise App. This application offers your building occupants extensive out-of-the-box services such as smart parking, room booking, comfort control, and dining options on a single, intuitive platform.

Identify and reallocate underutilized desks, offices, meeting rooms, and amenities with real-time data to maximize space resources in your commercial real estate property.

Planon Workplace Insights is a workplace management software solution to create smart offices. Optimize space use, improve comfort and employee experience, enhance productivity, and reduce facility service costs. Derive actionable insights through intuitive dashboards with data from IoT sensors and systems. Plus, employees and occupants can connect to their smart offices in efficient, convenient ways using office mobile apps.

Make your real estate assets "remote service ready" to identify equipment issues earlier and minimize disruptions with automated fault detection. For real impact on operating costs, occupant comfort, and asset value, you need systems performing optimally with limited budgetary and maintenance resources. EcoStruxure Building Advisor provides key insights into your building operations by monitoring systems and identifying faults to proactively address building inefficiencies.

Combine energy procurement, efficiency, and load balancing to turn your building's energy into an asset by tapping into the microgrid opportunity. A microgrid is a self-contained electrical network that allows you to generate your own electricity on-site and use it when you need it most. A microgrid is thus a type of distributed energy resource.

You can operate microgrids connected to the utility grid or in disconnected island mode. When the grid goes down or electricity prices peak, microgrids respond. And now, with energy-as-a-service financing, we can help you build a microgrid with zero upfront cost.

Maximize the net operation income (NOI) of your commercial properties by making your buildings smart and agile – enabling tenant attraction and retention and an efficient return to the workplace. Smart space management sensors and solutions facilitate people counting in socially distanced workspaces while keeping building occupants comfortable and productive.

With Planon Workplace Insights, occupancy analytics help optimize facility management services and make operational decisions faster with access to real-time occupancy data and analytics. Adjust and improve lighting and HVAC levels, and schedule cleaning and security services based on actual space utilization trends.
Delivering resilient solutions
Reduce vulnerability to natural and man-made threats with solutions for resiliency. In commercial real estate, it is critical to minimize risk in your portfolio.
With solutions that offer operational flexibility, remote operations, and maintenance, facilitate re-entry and cybersecurity, and ensure power reliability, you can maximize net operating income (NOI), attract and retain tenants, and enable a successful return to the workplace.
Companies like Boston Scientific use our EcoStruxure for Real Estate solutions to ensure their facilities are running at peak operating performance to minimize energy waste, improve reliability and promote a sustainable culture and environment.
Because in commercial real estate, no time is a good time for downtime.
Proactively maintain your real estate portfolio with remote building operations and maintenance services through EcoStruxure Building Advisor. Gain key insights into building operations by constantly monitoring systems and identifying faults to proactively address building inefficiencies.

Schneider Electric is committed to providing solutions that support your needs for cybersecurity across your real estate portfolio. We apply a rigorous mindset, policies, and methodologies in the development of our products and the implementation of our solutions. Skilled and certified professionals provide vendor-agnostic services to help you assess risk, implement cyber-specific solutions, and maintain your defenses over time.

The threat of cyberattacks against building management systems is a growing concern. Schneider Electric supports industry-standard and IP-based open protocols to facilitate the secure exchange of analytics between critical building systems from both Schneider Electric and third-party providers.

All offers follow Secure Development Lifecycle practices, which are globally recognized and based on industry-standard protocols. In addition, we safeguard personal and private data by fully complying with data privacy regulations and incorporating privacy by design principles in our offers.

Our operations team securely manages cloud assets, protects user access, monitors for unusual behavior, and responds in case of a detected incident following globally recognized practices and standards from ISO, CSA, and IEC.

To protect data confidentiality and integrity, we ensure that network connections between our customers and our cloud infrastructure are always authenticated and secured.

With ever-evolving energy and sustainability regulations at the local, regional, and global levels, it's more important than ever to have a compliance and risk mitigation strategy. Meet the requirements of sustainable building certifications and reporting and demonstrate effective governance of your commercial real estate properties with Schneider Electric software and services. We can help you set and manage corporate targets, drive engagement through analysis and reports, collaborate with partners, suppliers, and employees, and inspire action on plans and projects.

Maximize NOI of your commercial properties by making your buildings smart and agile, enabling tenant attraction and retention and efficiently returning to the workplace. Our smart workplace solutions facilitate people count, socially distanced workspaces, and ensure real-time communication to keep building occupants comfortable and productive.

With the digitization of building systems and the usage of digital tools by building occupants, commercial buildings are more dependent than ever on reliable power.

Digitization of the electrical distribution system helps bring greater visibility and insights to facilitate the decision-making process. It also helps demystify complex power quality issues that can affect the operations and longevity of your commercial real estate assets.

With EcoStruxure Power, we provide digital and power system reference designs and software that significantly streamline the design-build process, reducing the overall risk and the cost of implementation.
Improving occupant experience
Corporate occupiers want to lease the safest, healthiest, and most engaging spaces for their people.
At Schneider Electric, we help commercial real estate professionals ensure their buildings are safe and healthy by providing improved air quality and circulation, keeping occupants safe from risk, and improving occupant comfort and communication. 
Our EcoStruxure for Real Estate solutions enhances occupant well-being with engaging, personalized environments. 
At innovative offices like JLL's APAC headquarters in Singapore, occupants benefit from thermal, lighting, blind control,  and integration with the AV systems, for a seamless experience that improves occupant engagement and well-being.
Because in commercial real estate, occupant health and well-being mean greater productivity.
Enhance occupant well-being and increase productivity by monitoring temperature, humidity, CO2, noise, light, and volatile organic compounds levels. To successfully achieve and maintain healthy buildings, facility managers and buildings owners must monitor the elements that impact occupant health, including carbon dioxide, temperature and humidity, VOC, occupancy levels, and other metrics.

Industry research indicates that at least 80% of the 2050 buildings stock of today, and with the global pandemic, building owners and real estate investors are seeking new ways to adapt their properties to changing occupant and employee needs. Building and facility stakeholders are being asked to re-examine their strategies and prepare for a new way of working. There will undoubtedly be a new level of regulatory scrutiny and demand for many building practices — enhanced sanitation, social distancing, HVAC performance — that didn't exist before the pandemic.

We offer a vast set of services that enable engaging, personalized environments for occupants. Planon Workplace Insights and the EcoStruxure Engage Enterprise App are innovative digital tools that empower building managers and employees with insights and critical information. Make your workplace more responsive and employees more connected, satisfied, and productive.
Discover our software and services for Commercial Real Estate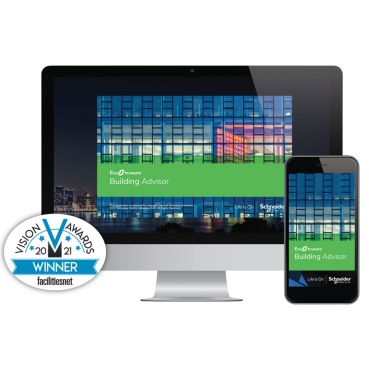 EcoStruxure™ Building Advisor
EcoStruxure™ Power Advisor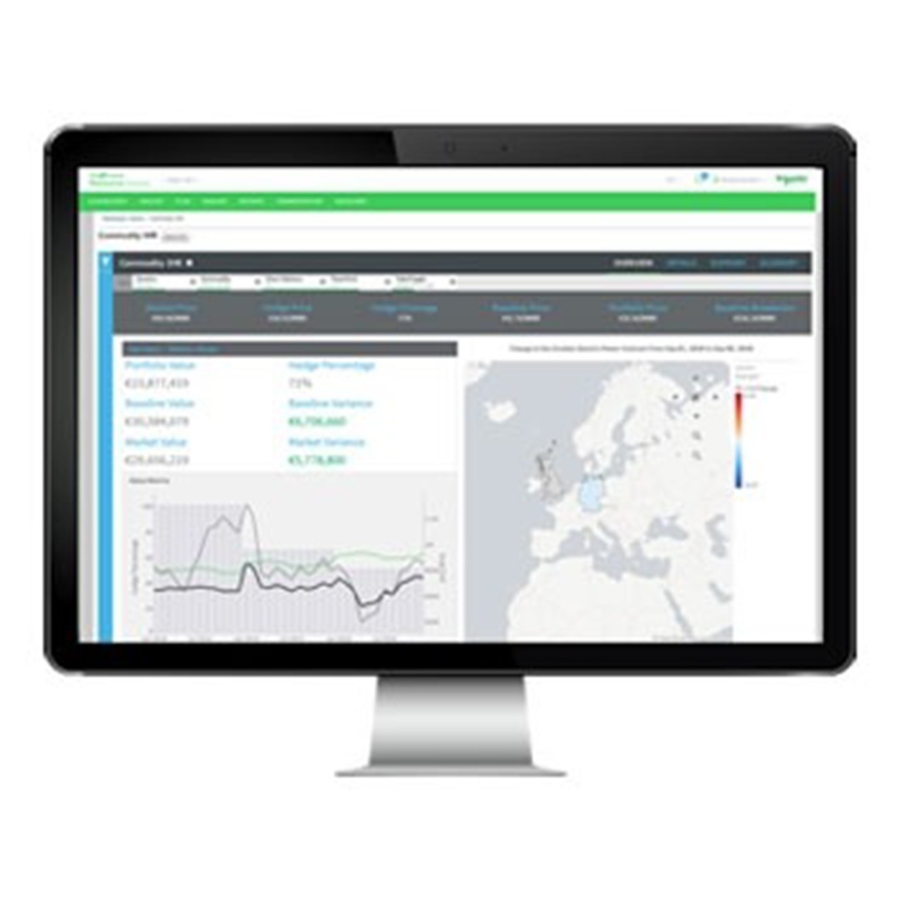 EcoStruxure Resource Advisor
EcoStruxure Microgrid Advisor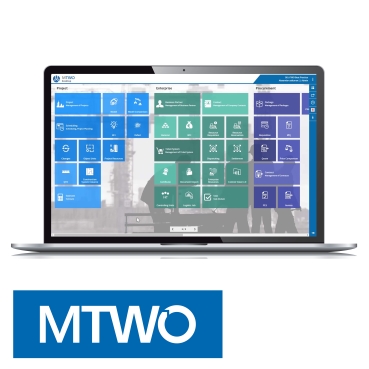 MTWO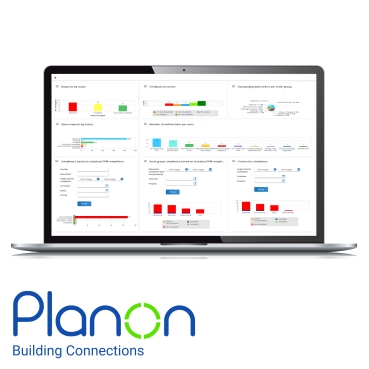 Planon
EcoStruxure™ Building Operation Software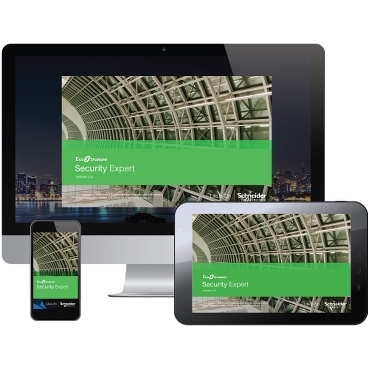 EcoStruxure™ Security Expert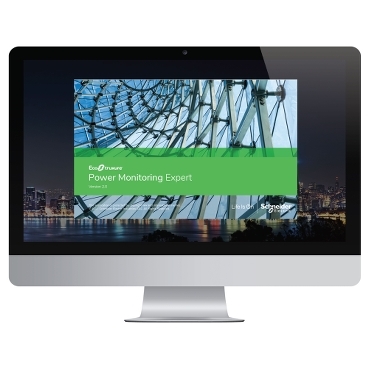 EcoStruxure Power Monitoring Expert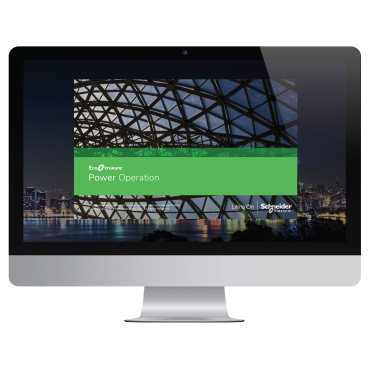 EcoStruxure™ Power Operation
EcoStruxure Microgrid Operation
EcoStruxure Connected Room Solutions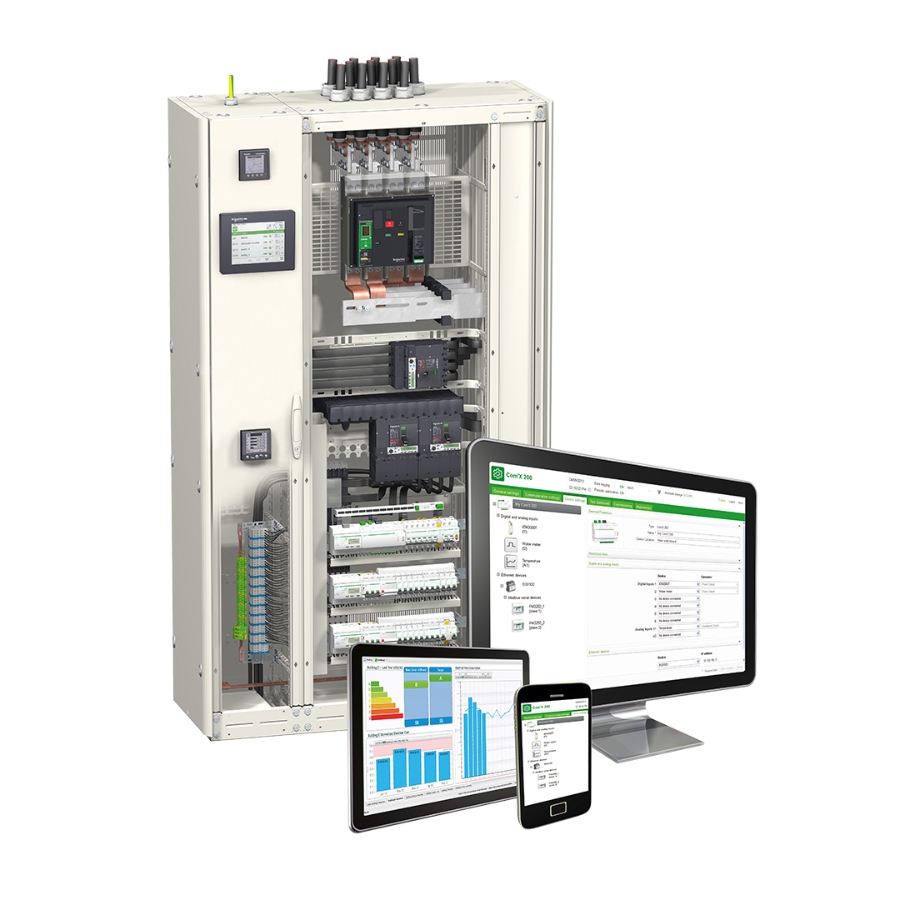 Smart Panels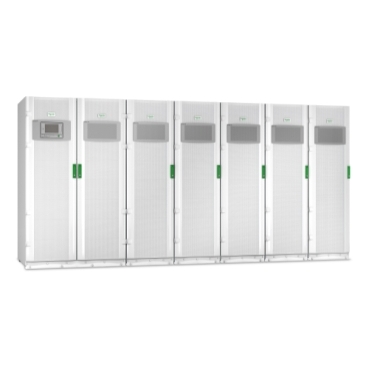 Galaxy VX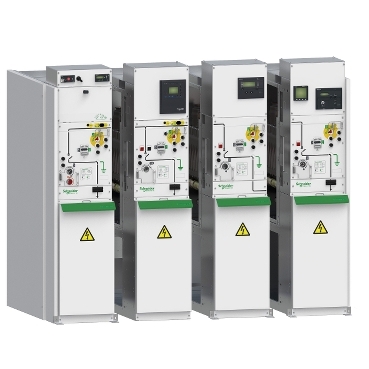 PremSet
Altivar Process ATV600
NEW! PowerLogic ION9000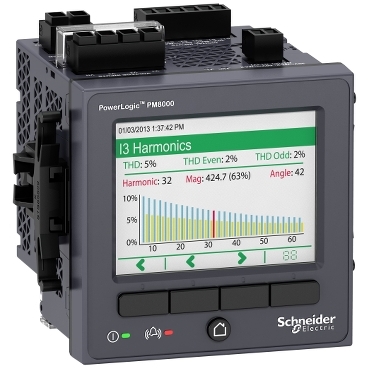 PM8000 series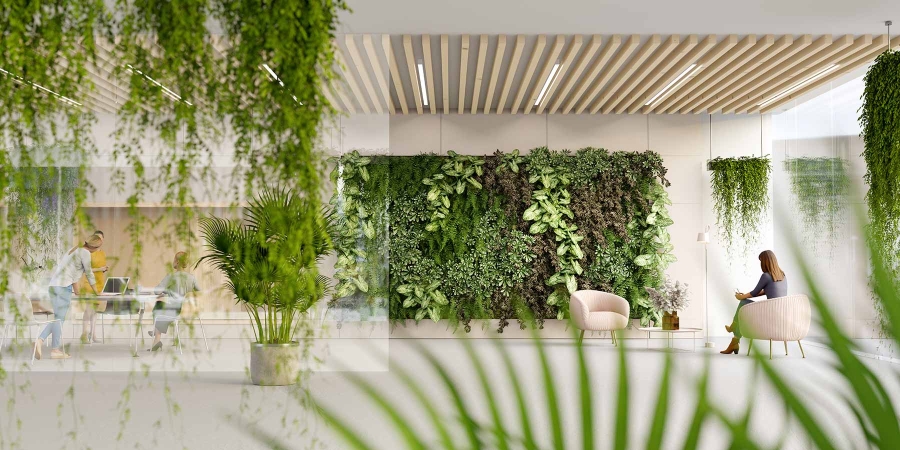 Maintain real estate value
Learn how smart, connected technologies and advisory services help owners and operators meet the challenges of the "new normal" post-pandemic.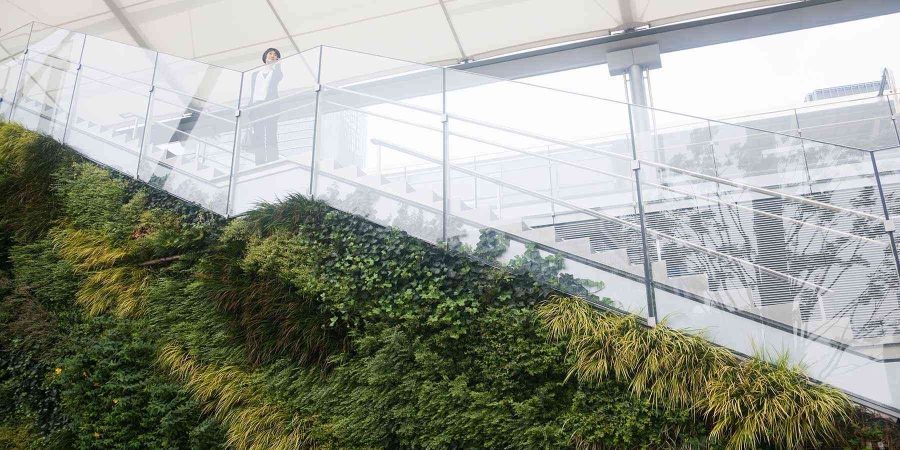 Workplace of the future
Discover how digital technologies are shaping the future of the workplace and learn how developers and corporate occupiers can position themselves to benefit from the rapid change.