Schneider Electric Energy Savings Performance Contracting
550+
Successful ESPC projects.
$1 billion
Energy savings for client.
20 years
ESPC experience.
Financing Options for Microgrid Projects
In addition to traditional capital project financing methods, many other financing options are available. Here are a few of these options:
Energy Savings Performance Contracts
Energy Savings Performance Contracting (ESPC) is an innovative form of financing where the energy and operational efficiency upgrades are paid for by the energy savings. By identifying ways to reduce energy consumption and develop strategies to effectively incorporate distributed energy resources, the energy services company (ESCO) can guarantee the savings that ultimately fund the improvements. With an ESPC, the ESCO will also help to arrange financing, assume performance risk, and continue in an ongoing partnership to ensure savings.
ESPC are most often used with federal, state, and local governments, as well as publicly funded K-12 schools districts and colleges and universities. Contracting rules vary by state, so be sure to work with an approved ESCO in your area.
Property Assessed Clean Energy Programs (PACE)
More than 30 states have passed legislation that authorizes municipalities to place an assessment, secured by a lien, on properties as a means of repaying funds for energy efficiency and renewable energy projects. The assessment provides collateral for the debt incurred by the large upfront cost of the project and the cost of the investment is spread out over many years.  Since the assessment is part of the tax bill, current and future property owners receive the benefit of the lower utility bills made possible by the improvement.
On-Bill Financing and Repayment Programs
Similar to PACE programs, instead of property tax bills, on-bill financing spreads payments over utility bills. Long repayment periods can be matched to energy savings far into the future, providing benefits to future owners or tenants. Since the money saved on energy can exceed the loan repayment amount, the cash flow can be positive.
Government Funding for Microgrids
Millions of dollars in financial incentives from federal, state, and local governments are available to encourage microgrid adoption — including low cost long-term bonds, and clean energy funds.
Bond Financing
City, county, and state capital improvements are financed with municipal bonds backed by the credit and tax revenues of the public entity. This funding mechanism has been used throughout the nation's history to fund highways, bridges, and other infrastructure. By increasing energy resiliency at critical facilities, governments can better serve the public by providing continuity of services during major power outages.
Many governments have created new programs for low-cost, long-term bonds to finance microgrids for schools, clean water/wastewater treatment facilities, emergency shelters, public housing, hospitals, and first responder service facilities.
Since clean energy is a growing matter of public interest, many states have established clean energy funds, also known as "green banks", using state funds to leverage private capital to deploy as equity investments, loans, and leases. Some states provide guarantees to establish clean energy financing programs with third-party lenders, such as banks and community development finance institutions.
New and innovative ways to finance

continue to emerge throughout the country. Schneider Electric can help you identify opportunities and apply for funding.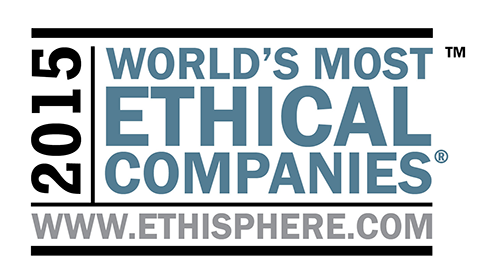 Awarded

Most Ethical Company

in Ethisphere's Top 100 five years in a row
(2011-2015)