Microgrids Build Sustainable Businesses and a More Sustainable Planet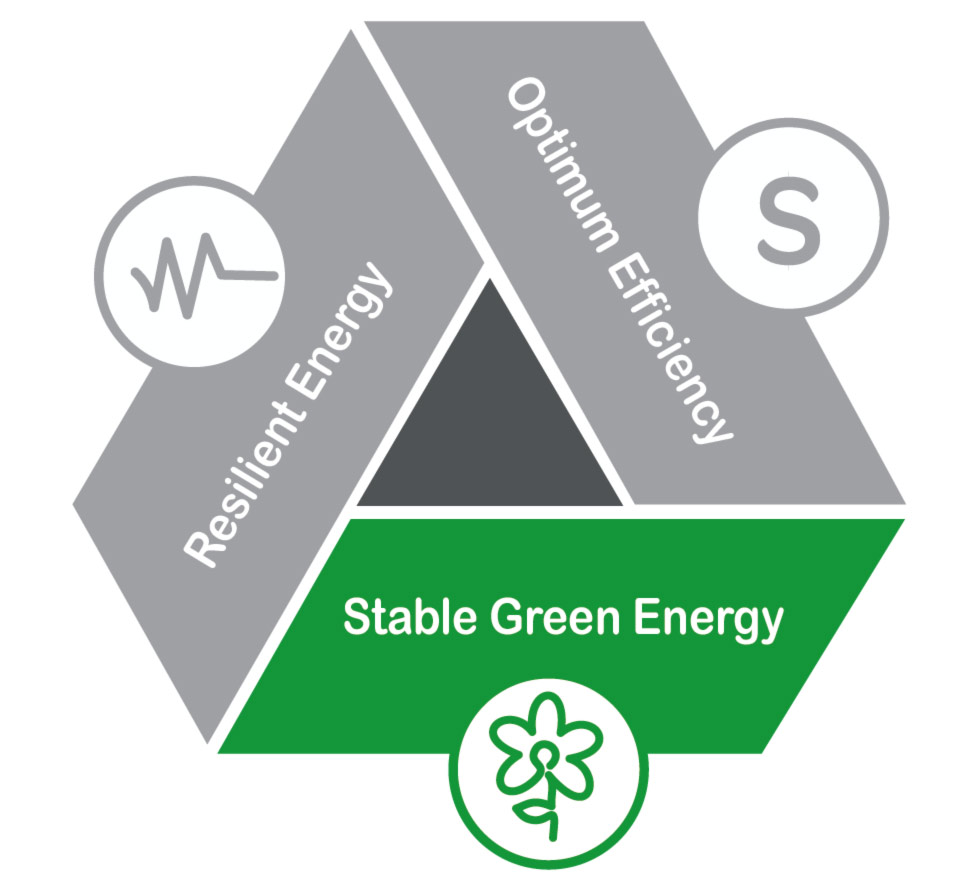 Sustainability pressure from customers, government agencies, and shareholders is increasing, but many organizations are struggling to find financially viable ways to improve their performance in this area.
Microgrids provide a more cost effective and highly efficient way to incorporate sustainable energy resources into your operation. Use of renewable energy resources such as solar photovoltaics and wind turbines are optimized by intelligent software and controls that forecast their expected contribution to the microgrid while also allowing for real-time variations such as passing cloud cover or changing wind speeds. This capability means that renewables are used when and how it makes financial sense.
Renewable energy sources used on their own are intermittent and less reliable due to variations in time of day and weather conditions, which may create instability in power availability and quality. A stable energy system is achieved by strategically mixing non-renewable sources such as fuel cells, micro-turbine, generators, and combined heat and power with green energy sources. Energy storage such as batteries and flywheels also help make renewables more efficient by saving excess energy to use when grid prices are high. Load shedding can also be used to keep your system balanced with your available energy resources.
Microgrids provide a win-win alternative for organizations looking to mitigate risk of increasing energy costs while improving their sustainability performance in support of climate health.
Sources:
"Meaningful Brands" study, Havas Media, June 2013
The UN Global Compact – Accenture CEO Study on Sustainability