PowerLogic Microgrid Control System by Schneider Electric Enables Optimal Control and Monitoring
Our PowerLogic™ Microgrid Control System is built from the same standard, rugged, and reliable hardware platform used in thousands of critical applications in the industrial automation and process industries. A modular architecture provides an optimized solution today and can be easily expanded to control additional equipment in the future. Its flexible I/O and communications architecture easily adapts to a wide range of distributed energy resources and microgrid equipment.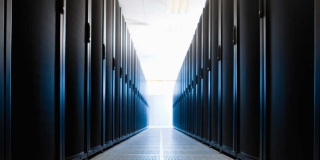 Why you want PowerLogic Microgrid Control System
Pre-wired, pre-tested, and ready to install to speed installation and reduce site labor.
Ethernet I/O architecture eliminates the limitations of proprietary network topologies, while providing a high level of performance.
Dual ports provide communications and cable redundancy for high reliability operation.
Compatible with standard network infrastructure devices, tools, and network analyzers to simplify maintenance and training.
Microgrid software applications built using non-proprietary standard tool sets, easily modified and maintained.