Living and working at Schneider Electric in Marktheidenfeld
In our global headquarters for machine solutions in Marktheidenfeld near Würzburg everything revolves around high-performance automation solutions for mechanical engineering. In the course of digitalization, future-oriented topics such as the Industrial Internet of Things (IIoT) and Industry 4.0 are creating a sense of optimism. Here, in "Automation Valley Nordbayern", our teams are developing advanced machine solutions in an agile and modern working environment and help shape the future of mechanical engineering - both in software development as well as project management. Service technicians and sales representatives are completing our highly motivated teams in the Marktheidenfeld competence center.
Already today, machines provide operators with a virtual insight and inform him about relevant events. Predictive maintenance and remote tracking, monitoring and repair of machines are no longer a dream but actual reality. Practical applications such as augmented reality make the everyday life of machine operators considerably easier. This is just one example of the latest technology for IIoT and Industry 4.0 developed by our teams and experts in Marktheidenfeld. Together we ensure that our customers from the mechanical engineering and manufacturing industries benefit from our tailor-made solutions.
Our location in Marktheidenfeld at a glance
24.000 m² area 
Energy-efficient construction: Energy consumption is 15 percent below the German energy efficiency standard 
Use of clean solar energy 
Comfortable working environment with fully automatic sun blinds and bright, glare-free LED lighting
Industry 4.0
Worldwide competence center for Machine Solutions 
Robotic Lab: Ideal test conditions for "Man-Machine Interactions" 
Development of innovative hardware and software products for automation solutions 
Research and development for virtual and augmented reality applications and other cloud-based fields of application
Agile innovation management with Scrum
Working at the Marktheidenfeld location
At Schneiderplatz 1, the working culture has an international flair. English is omnipresent and makes intercultural cooperation easier for colleagues from all over the world. It is important for us that our teams experience ideal conditions, because after all, we work together on cutting-edge topics in the field of mechanical and plant engineering.
Fitness after work: reduced rates for employees at the local gym ​

Back fitness on the job: Therapeutic back massages on site ​

Time out in the adventure pool Wonnemar - immediate discount for employees and relatives during simultaneous visit ​

Freshly cooked, discounted meals in the canteen ​

Coffee culture: coffee bar with barista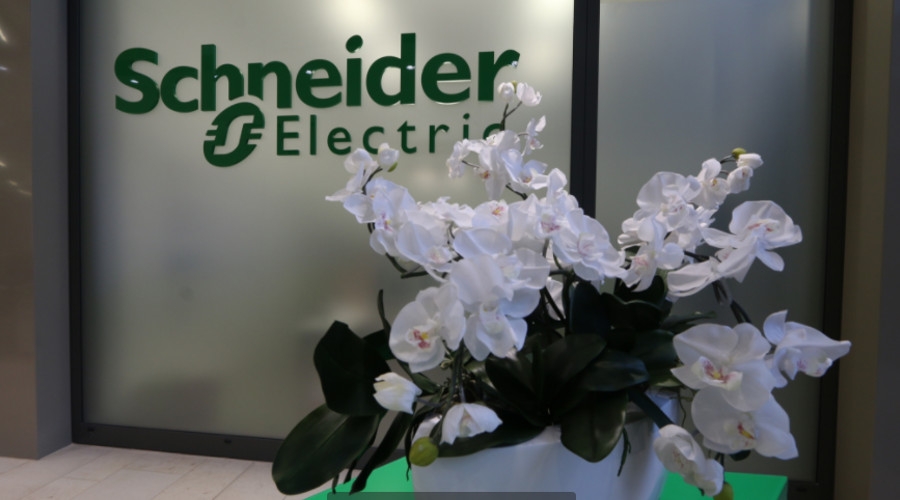 Working together, living together
Nearly 500 employees from 26 nations are working at the Marktheidenfeld location. The collegial cooperation does not end at the company gate. Even after work, many employees come together privately for sports, photography or other hobbies. Fun and community live are in the center stage promote social cohesion. This is also reflected in the many initiatives we take at Schneider Electric: From planting trees in the city forest to Diversity Day. We don't just work together, we live together.
Activities
Mountain Bike Group 
ZENITH Football Team 
Boule Square
CoolSite Photo Group 
SEA Sounds - the Schneider Electric Band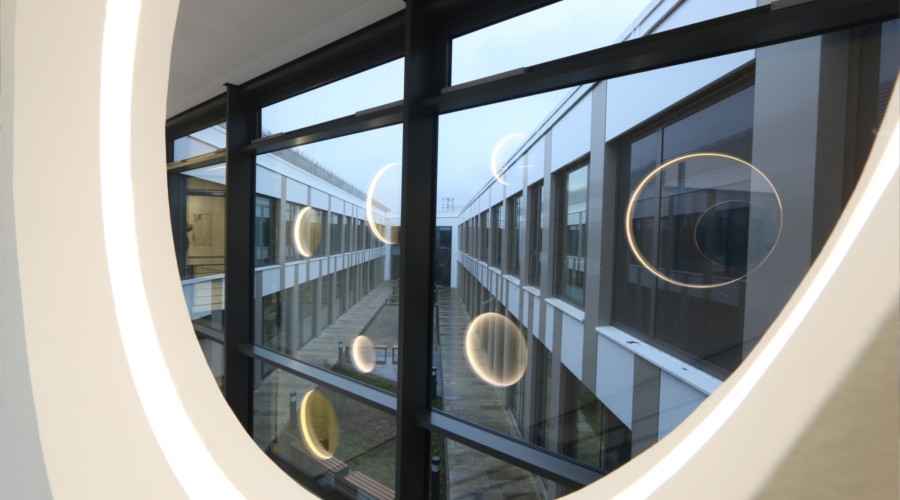 Life in Marktheidenfeld: Central but still in the middle of nature
A cosy evening on the Main: you enjoy the silence and walk slowly along the river, the view sweeps across the Main into the countryside - a moment of relaxation that conveys a feeling of home. The approximately 11,500 inhabitants live right next of the river, surrounded by villages and nature in the Lower Franconian district of Main-Spessart. Despite its idyllic location, Marktheidenfeld has its own motorway connection to the A3, which connects the region with Würzburg in a short time and with the metropolis of Frankfurt in about 1 hour.
Thanks to its direct location on the motorway, all destinations can be easily reached by car. The nearest train station is in neighbouring Aschaffenburg or Würzburg. The journey to Frankfurt airport takes about an hour. 

Distance to important cities and traffic junctions 

Würzburg 30 km 
Frankfurt Airport 86 km (ca. 1 hour) 
Aschaffenburg Railway Station 41 km (ca. 1 hour) 
Würzburg Railway Station 37 km (ca. 0,40 hours) 
Nürnberg 141 km (ca. 1 ¾ hours) 
Stuttgart 58 km (ca. 2 hours)

Marktheidenfeld is growing and has been upgraded by extensive renovation offensives. You can live in cosy old building properties, but also in rural areas. On the outskirts of the city centre, new development areas have been established in which families can acquire inexpensive building sites. Here everyone will find the right property for their individual requirements. By the way: Our location is easy to reach by public transport.

Marktheidenfeld is located on the Mainviereck on the eastern side of the Spessart and at the interface of the Spessart Red Sandstone area. Around the city several nature reserves and the breathtaking Spessart valleys invite you to walk, hike and mountain bike. A paradise for families, children and sports enthusiasts.

In Marktheidenfeld, five daycare centres take care of the youngest children - the chance of finding a place is particularly good. The forest kindergarten and an inclusive kindergarten deserve special mention. The so-called Kinderhotel is privately run and looks after children up to the age of ten, seven days a week. Kids and teens meet in the youth centre for football table, billiards, darts or basketball. The DJ Workshop is also very popular. All the important schools are located directly in Marktheidenfeld or in the immediate vicinity - including secondary schools, secondary schools, grammar schools, vocational high schools and special schools. The university cities of Frankfurt and Würzburg are also easily accessible.​
Chat
Haben Sie Fragen oder benötigen Sie Hilfe? Wir sind da, um Ihnen zu helfen.