Ecodial Advanced Calculation
To calculate and size electrical installation
The software to calculate and size your electrical installation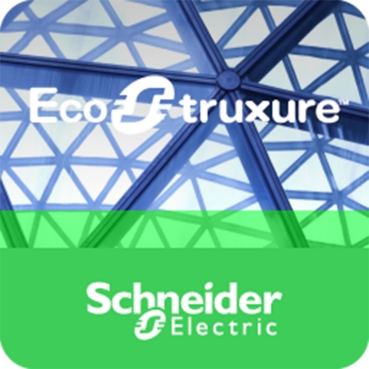 Features

Ecodial Advanced Calculation, the electrical calculation software for building sectors

Optimise the choice of equipment
Sizing installations with several and different type of power supplies
New tripping curve display
Import projects from ID-Spec Large and export to Rapsody.

Beside the international version, Ecodial Advanced Calculation also has

versions adapted to countries' standards

(click on your version to contact your local Schneider Electric representative):

Benefits

The reference tool for powerful and compliant electrical installations.

Time savings and increased productivity:


Verification of electrical network consistency prior to calculation of solutions
Errors reported and identified on the single-line diagram
Calculation reports and information immediately usable.

High added value level:


Consideration of the installation operating modes and the need for continuity of supply
Consistency of choices between calculated switchgear and proposed equipment
Harmonization of the protection schedule
Quick access to choices of alternative solutions.

Enhanced expert image:

Compliance with calculation standards: compliance with the CENELEC TR50480 technical report
Compliance with installation standards: non-conformities are automatically reported
Compliance with product standards: all recommended Schneider Electric products comply with applicable standards
Guarantee of having the most up-to-date offers
Complete study file: automatic generation of design notes and cable and protection schedule.

Installation conforming to applicable standards:


Complete compliance with calculation and installation standards
Guaranteed safety of persons and equipment
Reworking to conformity of the existing installation.

Optimised and latest generation solution:


Installation operating constraints and need for continuity of supply are taken into account as from the design stage
Choice of products out of the latest Schneider Electric ranges.

Applications

Recommended configuration is

- Processor Dual Core 1.4 GHz, 64 bits.

- 2 Go RAM

- Graphics adapter compliant with DirectX 10

- screen 1600*1200

The minimum configuration is

- Processor Intel® Pentium® 4, 2.2 MHz

- 1 Go RAM

- graphics adapter compliant with DirectX 9.0

- screen : 1024x768 pixels (17' screen)

Operating system required

- Windows XP Professional SP2 or SP3

- Windows Vista 32 bit

- Windows Seven (32 & 64 bit).

- Up to date graphic drivers.