Make your property stand out with WISER
Real estate developers, interior designers and homebuyers increasingly pursue the dream of a true
smart home
. Wiser serves this growing demand for a comfortable, convenient and safe smart home, adding value to properties and enabling more enjoyable and more sustainable living.
Empower Homes Builders with Smart Home Solution
Homes of the Future: KOKO HILLS by Wheelock Properties

With demand for smart homes from home buyers and industry professionals, achieving the smart home is becoming a necessity. Adding Wiser to developments provides buyers with comfort and safety, representing a worthwhile investment for the future.

Schneider Electric has joined forces with HKT Smart Living to deliver a highly personalized smart home for KOKO HILLS residents. Situated in Kowloon East Mid-Levels, KOKO HILLS by Wheelock Properties offers a total of 413 multi-floor flats. All units are equipped with Wiser, a user-friendly and scalable smart home solution designed with the future in mind, taking the residents' homes to the next level in terms of comfort, convenience and sustainability.
Inspire Interior Designers with Smart Home Devices
Suiting a diversity of interior design styles

The concept of Smart interior design is becoming progressively prevalent, with functionality and improved quality of life key components of interior design.

Eric Fung, E F Design Limited's Chief Design Director, expressed that the Wiser system is a true smart home solution; apart from increased home comfort, Wiser's sophisticated design appeals to interior designers as they embrace the idea of a true smart home system. Wiser is aesthetically pleasing, with mirrorlike flatness, smooth lines and glossy white and gold finishes, making it easy to achieve an aesthetic balance between functionality and beauty.

Designed to fit into different interior design styles, the Wiser system attains a perfect balance between usability and aesthetics, having won the acclaimed Red Dot Design Award 2019 for its Wiser FreeLocate switch and Wiser 360 Degree ZB/IR convertor.

This video is courtesy of Home Journal.
Wiser Catalog
Smart Homes are about technologies, Wiser homes evolve around people. It adds a new dimension to being stylish, living well and being more eco-friendly.
Wiser Brochure
Wiser Home Control will redefine the way we see our homes. Enjoy greater comfort, safety and energy savings at home.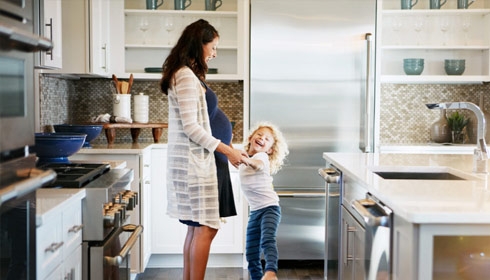 Discover the Wiser difference
A full rundown on everything Wiser. Make smarter choices for smarter homes.
Chat
Do you have questions or need assistance? We're here to help!