PM6
Load Break Switch Sectionalizer 24kV, 36kV & 52kV.
Disconnector switch up to 36 kV
View Details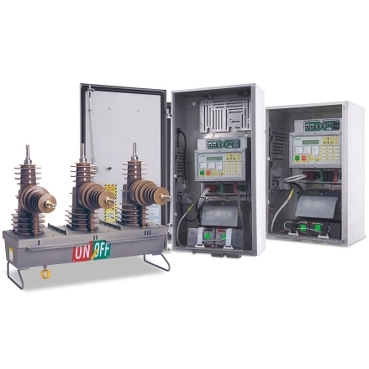 U-series
MV Pole-Mounted Automatic Circuit Reclosers.
MV reclosers up to 38kV
View Details
RL
Pole-Mounted Load Break Switch.
Compact MV sectionaliser up to 27kV
View Details
ADVC Controller Range
ADVC controller range for reclosers and sectionalizers.
Intelligent controllers for reclosers and sectionalizers for overhead distribution networks
View Details
W-series
24 kV pole mounted outdoor recloser.
1 Phase Medium Voltage Pole mounted solid insulated Auto reclosers up to 24 kV for overhead distribution network
View Details
SBC
Load Break Switch.
Disconnectors and switch-disconnectors vertical break design SBC range
View Details
VOX
Outdoor Dead Tank Circuit Breaker.
A reliable, cost effective solution for outdoor substation equipment.
View Details
GI-E
MV SF6 Outdoor Fixed Circuit Breaker up to 40.5 kV.
SF6 outdoor circuit breaker
View Details