Easy ordering
What if ordering your medium voltage circuit breaker was as easy as buying plane tickets online? Discover our new medium-voltage circuit breaker, bringing together flexibility, simplicity of use, and safety.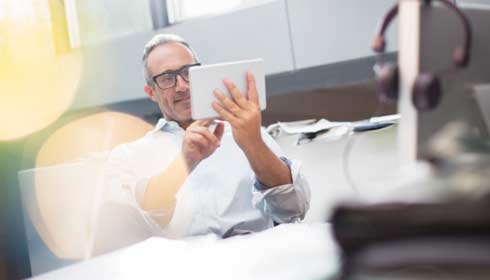 Easypact EXE Catalog
There is an EasyPact for whatever your application, whether that be infrastructure, commercial buildings, plants or power grids, all offering the same base of greater safety, simple use and flexibility.
For panel builders
Our EasyPact EXE circuit breaker enables you to deliver switchgear solutions with enhanced safety features and improved productivity.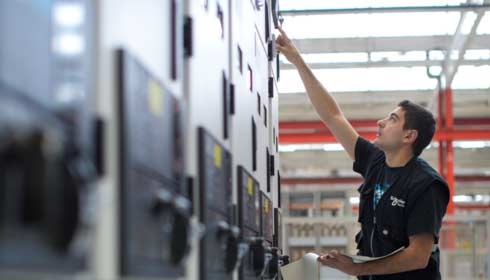 Design your MV switchboard
Learn how to define and design your medium-voltage equipment in compliance with the latest IEC standards.
EasyPact EXE is:
with modular kits offering more options for late customization than other circuit breakers in its class
with fast delivery, easy online ordering, and personalized technical support
for both the operator and end-user applications
The easy choice for more value
Designed to connect building infrastructure or industrial plant processes to the power grid.
How to make circuit breakers safer
In new developments, control of sub-assemblies and interfaces of a circuit breaker is crucial to ensure the reliability of the complete product.
Introducing EasyPact EXE to panel builders
In early 2016, we invited several long-term Schneider Electric customers to discover EasyPact EXE, our new medium-voltage circuit breaker, and us give their feedback.
Customers on EasyPact EXE
"We can quickly provide end users with our products, while maintaining quality and an optimal price. And we have additional value on circuit breaker assembling."  Sergiy Bykov, Elektrosvit (Ukraine).
EasyPact EXE industrial manufacturing
EasyPact EXE is our new medium-voltage circuit breaker ready for partners: discover its fully mastered industrial process based on quality, safety, and innovation.
Connect with EasyPact EXE
Explore the eCatalog 3D Power app for a complete insight into our 17.5kV vacuum circuit breaker. Design solutions and preview your EasyPact EXE installation in a fraction of the time.
Download now from App Store (only on Ipad) or Google
Services
Our comprehensive field services cover the entire life cycle of your electrical distribution equipment.
Product Documents
Easily find all the product information you need about Easergy EXE here.
Chat
Do you have questions or need assistance? We're here to help!