Experience the next generation of industrial automation
Universal automation, open and agnostic software and the unique combination of power & process are all driving more efficient, resilient and sustainable industries. People and communities are engaged and empowered for holistic industrial transformation. This is the Industry of the Future.
> 5.8 billion
Endpoints making up IIoT systems1
94%
Fortune 1000 companies hit by supply chain challenges2
~32%
Total CO2 emissions from industry3
> 2.4 million
Worker shortage by 20284
Open up the next generation of industrial automation
Webinars

Industry reports

Blogs
Sustainability in Mining, Minerals & Metals
Hear from our experts about sustainably sourced materials across your complete supply chain.
Cybersecurity in Water & Wastewater
Find out how water utilities can adopt a comprehensive security programme.
How automation is changing Fast-Moving Consumer Goods
Discover how enhanced automation capabilities can help CPG industries thrive.
See how our customers are creating the Industries of the Future now
Hitting smart manufacturing targets

Sanwa Group

Singapore plastics manufacturer, Sanwa Group, deployed EcoStruxure solutions to digitise and automate their factories and achieve zero defective parts per million.

Seamlessly connecting farm to facility

Mataura Valley Milk

Building the world's best nutritional plant to meet growing market demand requires connectivity and flexibility.

Delivering critical services reliably and sustainably

Veolia Water

Veolia Water saves energy without sacrificing flexibility and reliability at its wastewater treatment plant.

Five feet from a Saint-Gobain innovation

Saint-Gobain

From the Louvre and SpaceX to windshields and building materials, you are never more than five feet away from their innovation. By focusing on buying and using energy smarter, Saint-Gobain saved millions, freeing up resources to deliver leading-edge, sustainable solutions.
Create next-generation industries
Reaching the next generation requires bold moves. Step changes. Not tentative steps. Why? Because realising the true potential of the Fourth Industrial Revolution is more than digital, more than IIoT. It's a holistic transformation to achieve the next generation of efficiency, resilience and sustainability. And it's focused on people.
Universal automation
Let's break down the barriers and reimagine what's possible for industries by embracing universal automation.
Open and agnostic software
Open and agnostic software creates the true digital thread that ensures performance across the complete automation lifecycle.
Power and process driving sustainability
When power and process systems are designed together, we achieve holistic industrial operations that redefine efficiency potential.
Build efficient and resilient industries
Now more than ever, efficiency and resilience are critical to business growth. These can be achieved by focusing on specific outcomes, leveraging technology to plan and be agile, operating multi-locally by optimising supply chains and prioritising safety and security.
Grow an environmental conscience
Where and how products are made now matters. The demand for environmentally conscious production is growing around the world, from awareness of CO2 emissions in manufacturing to the kind of raw materials used, and long-term sustainability through renewable power generation.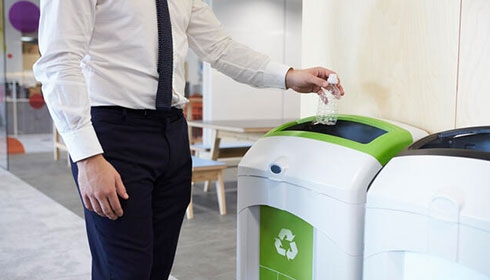 A circular economy
Reduce waste and the need for new products and machines using "as a service" business models that can help extend lifetimes.
Electrified and decarbonised
Electrification decarbonises energy supply in power generation, transportation and manufacturing.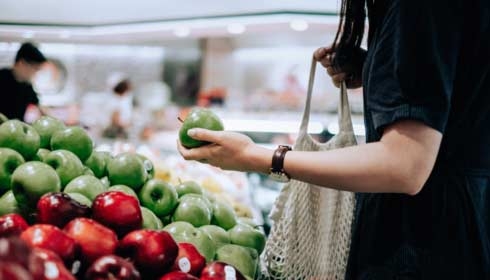 Local and sustainable
Meet consumer preferences for locally and sustainably manufactured products.
While it's true that technology, automation, and robotics are fundamentally changing the ways people work in the industrial sector, they are not replacing workers. Rather, they are changing the nature of work to be safer and more efficient, and freeing workers to add more value with uniquely human skills like imagination, reasoning, judgement and improvisation.
Explore our EcoStruxure solutions:
Chat
Do you have questions or need assistance? We're here to help!