Triconex® Safety View
Certified bypass and alarm management improves safety
Safety View helps operators effectively manage high-risk conditions impacting the overall safety of the plant to improve safety and reduce operational risk.
Download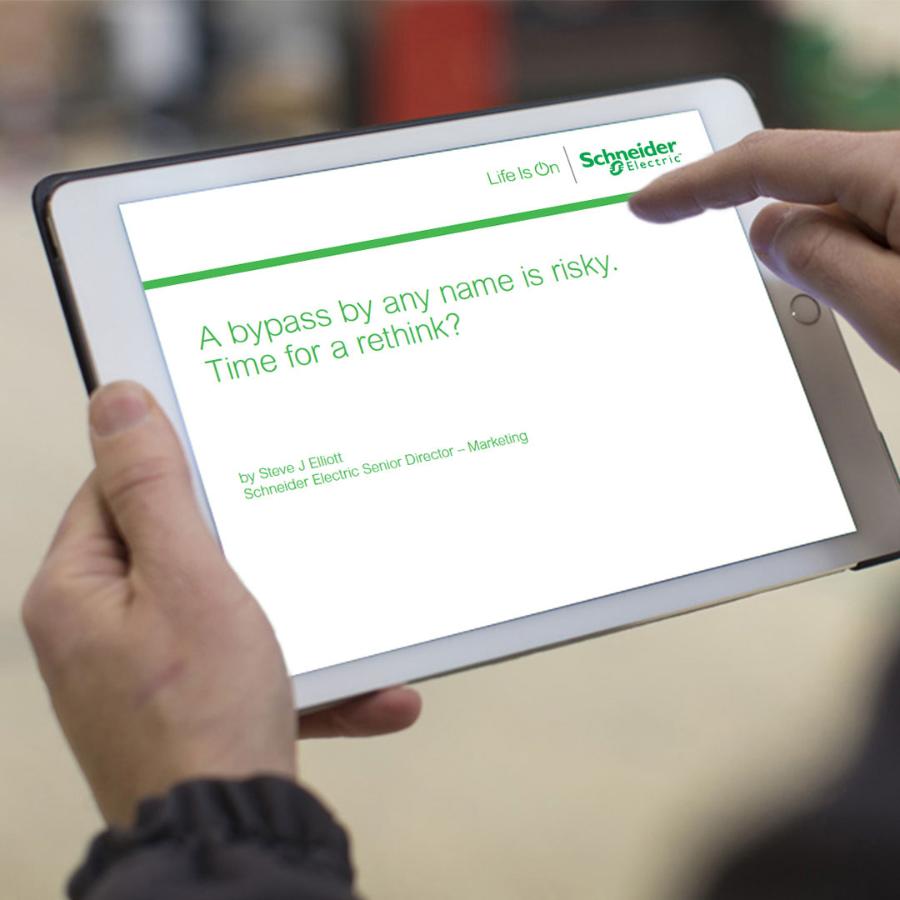 Overview
Operators are critical to safe operations and need to know what to pay attention to when managing elevated risk conditions that impact the overall safety of the plant. Anything that can be done to help operators is a good thing.

Safety View is a TÜV-certified software solution for specific use in safety-related applications.

It allows operators to see both the bypass status impacting the level of risk reduction in place and the critical alarms required to operate the plant safely during elevated risk conditions.

With clear visibility of bypass and critical alarms, operators can react faster to potentially unsafe conditions and reduce the likelihood of upsets that could cause costly downtime.
Features
Improve safety

Clear visibility of bypasses in place
Secondary authentication of bypass available, ensuring a device is not accidentally placed in bypass (reducing the likelihood of an unplanned trip).
No need to access safety system engineering tools to apply bypass
Notes can be added for each bypass, aiding shift handover
Associated alarms are suppressed to ensure the operator is not distracted by alarms from devices out of services.
General purpose buttons are available for specific functions e.g. to shut down or isolate a specific piece of equipment.
Reduce operational risk

Critical alarms are segregated from the myriad of alarms routinely generated.
Operators have clear visibility of critical alarms with process conditions.
Each alarm contains detailed information providing greater context for better decision-making.
Alarms can be organised for the optimum operator experience.
Alarms can be re-activated on shift handover, so the oncoming operators know exactly what they need to manage and pay attention to.
Different alarm sounds can be configured for different alarm types to enhance operator performance.
Certified operation
TÜV-certified for use in safety applications, up to Systematic Capability 3 (SC3) according to IEC61508
Cybersecurity IEC62443-4-1 and Security 1 (SL1) for software applications according to IEC62443-4-2
ISA S18.1 Alarm Functions (Sequence Codes Manual, Automatic, Reset)
Benefits
Enhanced operator performance and response to critical conditions
Reduced likelihood of an adverse safety event
Minimised operator error leading to unscheduled asset downtime
More effective maintenance through improved bypass management
Applications
Refining and petrochemicals
Upstream and midstream oil and gas
Chemicals and speciality chemicals
Power generation
Pharmaceuticals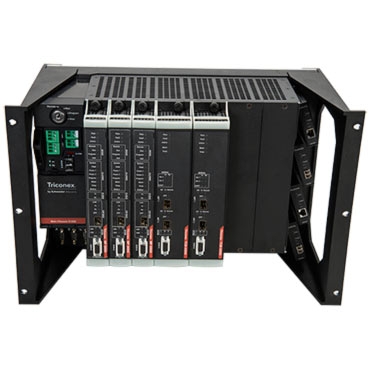 Tricon CX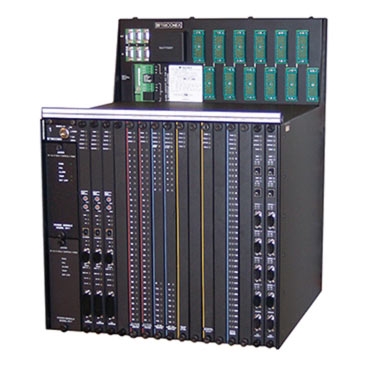 Tricon - SIL 3 safety- instrumented system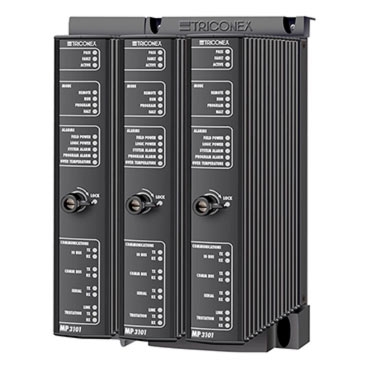 Trident - SIL 3 safety- instrumented system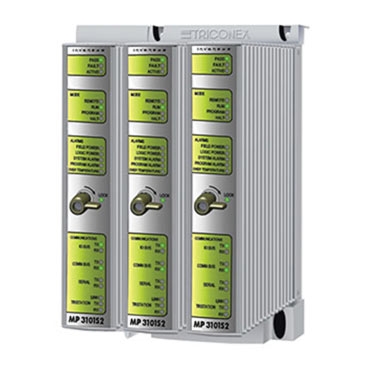 Tri-GP — SIL 2 safety-instrumented system
Chat
Do you have questions or need assistance? We're here to help!