Uniflair

Wall Mount Room Cooling
Wall-mounted units for outdoor installation for mission critical applications
Part of Uniflair
Rapidly deployable packaged systems to quickly address cooling needs of IT or telecom environments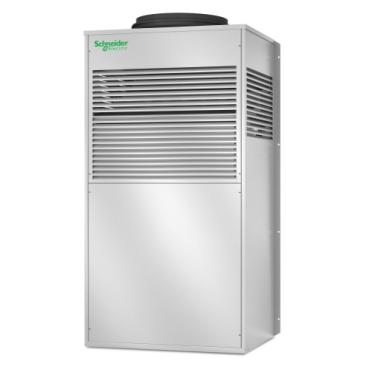 Features

The Uniflair WM is a completely self-contained cooling unit, meaning there is no need for a remote heat exchanger. These rapidly deployable units only require simple elctrical wiring and mounting to the shelter. Available in a free cooling configuration, these units come equipped with motorized dampers to enable use of outside air to help cool the IT space.



Benefits

Convenience

Self Contained - The unit is quickly and easily installed without the need for refrigerant lines or remote heat exchangers.

Economy

Direct Free Cooling - Utilizes outdoor air when ambient air temperature can help support cooling loads.

Manageability

Building Management Systems - Units are designed to work with the most common BMS systems including BACnet and Modbus.