GenieEvo
AIS metalclad switchboard 17.5 kV with vacuum CB
MV compact modular switchboard up to 13.8 kV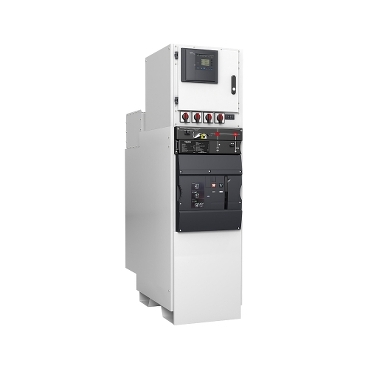 Features

GenieEvo not only brings the latest vacuum circuit breaker technology, but also insulation systems to ensure compact dimensions when compared with conventional air insulated equipment.

Compact modular circuit breakers, combined with a wide range of protection modules offer simple and highly reliable solutions for virtually any application.

Pre-engineered metalclad switchgear including:

Evolis vacuum circuit breaker
Rated voltage: 13.8 kV
Rated current: 200, 630, 1250, 2000, 2500A
Rated short time withstand current: up to 25 kA / 3 seconds
Sepam protection relay
Power Logic advanced Electrical Network Management System
Available with Motorpact vacuum contactor

Benefits

Bringing simplicity and hi-reliability to your applications

GenieEvo is a comprehensive, environmentally insensitive medium voltage switchgear range. With quick delivery, advanced safety features and compliance with the most stringent standards, GenieEvo offers you an

innovative

,

simple

and

highly reliable

solution to your primary or secondary distribution needs

Applications

Utilities, MV consumer and industrial substations,
Process industries, petrochemical plants, chemical engineering companies and other industries.