E-TEC
E-TEC designs, supplies, implements and supports complete computer room/data center infrastructural solutions, incorporating UPS systems, generators, switchgear, IT cooling, IT racks, distribution, network management, monitoring and security. In supplying and installing equipment and project managing from start to finish, E-TEC strives to add value every step of the way.
Design, supply, implementation and support.

E-TEC strives to understand the customers' needs and in keeping abreast of the latest innovations and trends in the ICT sector, design effective infrastructural solutions with appropriate levels of redundancy and scalability, keeping cost, energy efficiency, uptime and future expansion potential in perfect balance.

Specializing initially in generators, UPS, switchgear and service support in a broad spectrum of applications and markets, E-TEC quickly began to gain and recruit expertise to enable it to design and implement complete data center infrastructural solutions including racks, cooling, software, as well as developing complete turn-key containerized data center solutions.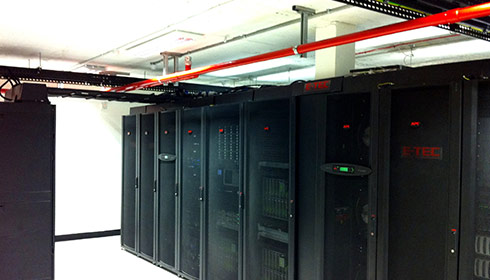 Design and build
From small-scale computer rooms to large-scale data centers, the key to achieving high availability and data protection is in the correct selection and integration of all elements of the design.
Service
E-TEC is a single point of contact in supplying well designed and correctly executed power solutions, minimizing or eliminating downtime during normal service and scheduled maintenance visits.

Full 24/7 maintenance support, full 24/7 help desk, regular servicing and preventative maintenance inspections, remote monitoring.
Chat
Do you have questions or need assistance? We're here to help!