Is your drive IoT-ready? Altivar Process is.
The Altivar Process range of products and systems is the next generation of variable speed drives, designed to deliver IIoT benefits. A smart, connected device with built-in intelligence to gather data and share information to the enterprise level, Altivar Process drives can improve operational efficiency, profitability and reduce total cost of ownership.
Benefit from this simple, high-performance technology
Altivar Process drive systems offer you a wide range of fully tested and ready-to-connect drive solutions. Starting from compact, pre-engineered systems up to custom-engineered complex solutions. These solutions are developed to the highest quality level; manufactured according to your needs and are tested at full-load operating conditions.
IIoT benefits with Altivar Process
Discover the benefits of the Industrial Internet of Things through variable speed drives.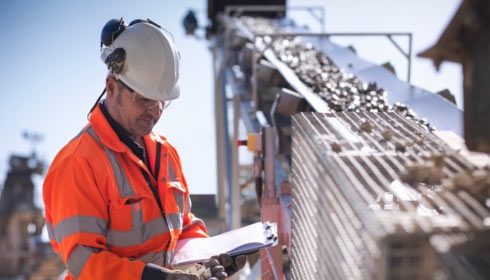 Your medium voltage drive solution
The Altivar Process ATV6000 completes the Altivar Process line-up with a solution to address your medium voltage operation and maintenance challenges.
Discover the Altivar Process range
Learn more about the first Low Voltage & Medium Voltage Drives range from 0.75 kW to 20.000 kW to lower energy consumption, improve process efficiency and enhance asset performance.
Facts about Altivar Process
Improve
Productivity by 20%
Reduce
Energy usage by 30%
Enhance
Asset management by 20%
Altivar Process

The World's first service oriented drive

Paul Pryor, product marketing manager for VSDs in the UK, discusses the Altivar Process and how augmented reality can help make manufacturing smart and ready for the digital world.

Customer story

Herning Water

Discover how a Danish Utility company experiences the full range of benefits of the Altivar Process including energy savings, asset utilization and process optimization.
Motor Management
Discover how to optimize and simplify your motor management solutions while boosting the performance of operations and processes.
Find the best motor control for your application
Design your solution in 3 simple steps using the online EcoStruxure Motor Control Configurator.
Ready to start your project?
Save time by starting your sales inquiry online and an expert will connect with you! Please help us respond to your needs by supplying the following details. 
To make a technical support inquiry, please visit our support center.
Chat
Do you have questions or need assistance? We're here to help!