Smarter Building Infrastructure
Maximise the value and efficiency of assets throughout a building's life cycle, and create productive, state-of-the-art workspaces for traders, analysts, developers, and other financial building staff.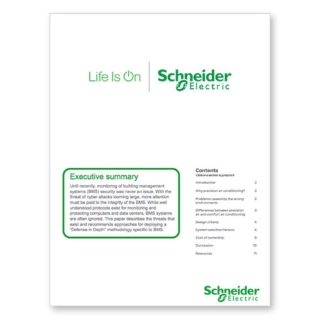 White Paper
Valves and Actuators: Maintaining the Foundation of High-Performance Buildings
View white paper
Video
Deloitte and Schneider Electric set out to build the world's most sustainable office building.
Watch the video
BMS White Paper
Data breaches and cyber crime cost companies billions each year. Learn 5 cyber security best practices to mitigate system vulnerabilities.
Building Operational Efficiency
Discover innovations for building automation and management systems that make bank buildings more energy-efficient and sustainable, regardless of size.

Developers, tenants, and managers of banks and financial buildings need to be on top of IoT and Big Data within their facilities. Real-time, smart space management and energy efficiency can save money and contribute to an enhanced corporate image.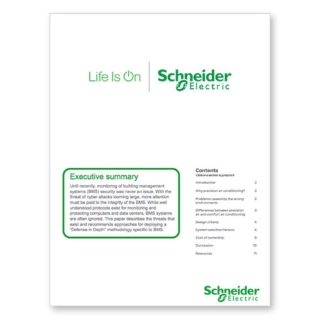 White Paper
How Integrated Room Controllers Reduce Office Energy Cost and Boost Worker Productivity
View white paper
Blog
By executing the integrated approach detailed in this post, you can increase employee comfort levels significantly, which leads to improved productivity.
Ready to start your project?
Save time by starting your sales inquiry online and an expert will connect with you! Please help us respond to your needs by supplying the following details. 
To make a technical support inquiry, please visit our support center.
Frequently Asked Questions
Access our knowledge base to get answers to more than 100,000 questions.
Documents and Downloads
View our technical library to find data sheets, production specs, and more.
Mobile Customer Care App
Download our mobile app and get support on the go -- anytime, anywhere.