O&G producers have complex and intensive data processes. To stay profitable in the face of changing trends, policies and guidelines, you must ensure proper management of these data processes so everyone has the right access to relevant information.

Specification Sheet 
Wonderware Intelligence: Turning Industrial Big Data into actionable information
Explore the offer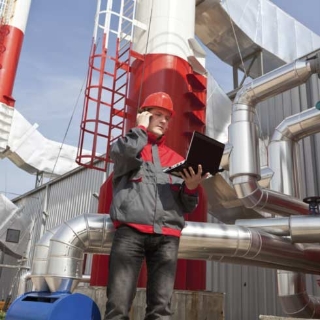 Brochure
Wonderware System Platform: Integrating People, Processes and Information
View the brochure
Optimising upstream product requires proper balancing of short- and long-term requirements. Wonderware solutions provide operating engineers information to meet active production demand.
White Paper
See our real-time performance-based software solution in Creating a Competitive Advantage through Integrated Upstream Asset Management
Schneider Electric Onshore Production Energy Management Solution is focused on field Electrical Power Distribution. With customer challenges that include deferred production, cost increase from associate to maintenance, management of outages, continued increase of energy cost, and environmental impact.
Video
EcoStruxure™ Substation Operation: A Sensible Solution for Oil & Gas
Fixed Assets Management Solution
Proper management of fixed assets for onshore production ensure maximised surface production asset performance, minimised downtime and controlled costs.
Brochure
Avantis® PRiSM is a predictive asset analytics solution that provides early warning and diagnosis of equipment issues before failure.
View the brochure
Brochure
Avantis® Condition Manager® is an intelligent condition management solution that analyses real-time diagnostics from all plant production assets.
View the brochure
Well management enables companies to create a consistent view of well data that is unified across systems and business processes, and facilitates quick access to production information in a consolidated way that is accessible to managers, petroleum engineers, and geoscientists.
Whitepaper
Achieve operational excellence by gaining insight with Artificial Lift Advisor -- a single platform to manage your artificial lift operations
Ready to start your project?
Save time by starting your sales inquiry online and an expert will connect with you! Please help us respond to your needs by supplying the following details. 
To make a technical support inquiry, please visit our support center.
Frequently Asked Questions
Start here for access to our Knowledge Base to get answers to more than 100,000 questions online in seconds.
Documents and Downloads
Browse the Technical Library to find data sheets, production specifications and more.
Customer Care App
Download mySchneider app and get support on the go- anytime, anywhere. Get it today!