Protect critical assets, both from security surveillance and operational monitoring perspectives. Implement our inter-connected, centralised security solutions to keep employees and assets safe, without affecting efficiency.

Find products and solutions
The continuous evolution of network technologies and the rise of new security threats are changing the way we think about product design and development.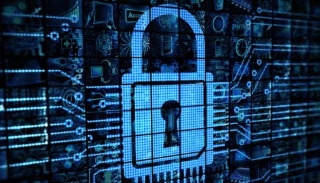 Protect your operations from cyber attacks
Control systems are indispensable for a number of industrial processes, making them lucrative targets for cyber attacks.
EcoStruxure Success Stories
Sydney, Australia Desalination Plant

Sydney's desalination plant, which processes 250 million litres per day, is realising energy savings of around 1500 MWh per month.
Ready to start your project?
Save time by starting your sales inquiry online and an expert will connect with you! Please help us respond to your needs by supplying the following details. 
To make a technical support inquiry, please visit our support center.
Water and Wastewater Blog
Join in the conversation about creating an efficient economy and applying intelligent energy practices where we live and work.
Documents and Downloads
Download documents, support information, software and video/audio content.
Customer Care App
Download mySchneider app and get support on the go – anytime, anywhere. Get it today!