Power Monitoring and Control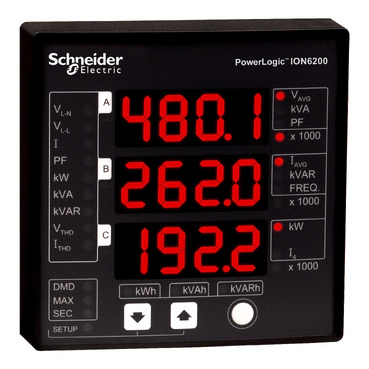 PowerLogic

ION6200
Panel meters for feeders or tenant space.
Basic power and energy meter for feeders, loads or tenant space
View details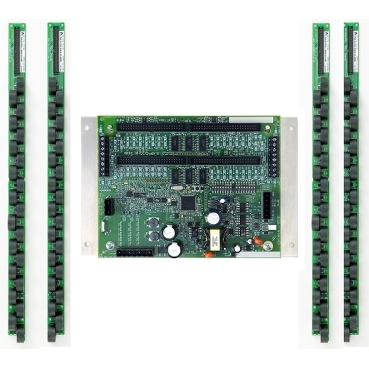 PowerLogic

BCPM
Branch Circuit Power Meter.
Multi-circuit power and energy meter to monitor circuits and mains
View Products
Acti

9

iME
DIN-rail enery meters for single-phase circuits up to 63A.
Direct measurement of single phase circuits up to 63A
View details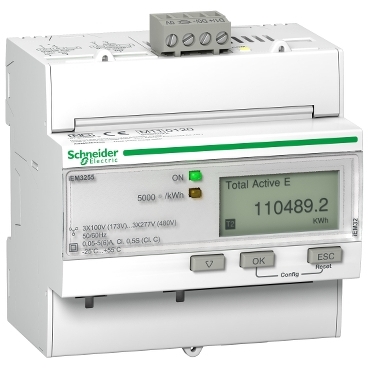 Acti

9

iEM3000
3-phase DIN rail-mounted energy meters.
-
View Products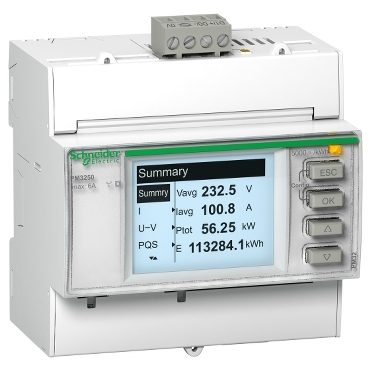 PowerLogic

PM3000 series
DIN rail power meters for basic metering applications.
The essential power meters for understanding your electrical installation and optimizing your operations
View Products
PowerLogic

PM5000 series
Compact, versatile meters for energy cost and basic network management applications.
High-end cost management capabilities in an affordable meter
View Products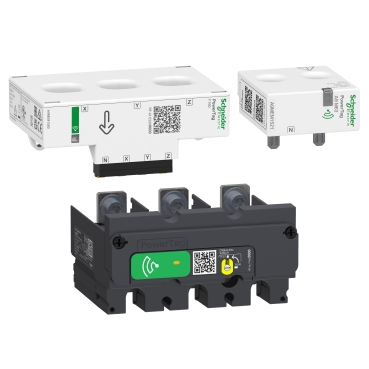 PowerLogic

™ PowerTag
Wireless energy sensor.
PowerTag Energy® is a compact and easy-to-install Class 1 wireless communication energy sensor that monitors and measures energy and power in real-time. Designed for new or existing installations in the residential, small business, and buildings segments, PowerTag Energy sends alerts in the event of an electrical anomaly. So now, homeowners can enjoy peace of mind and business owners can count on operational efficiency and uptime.
View Products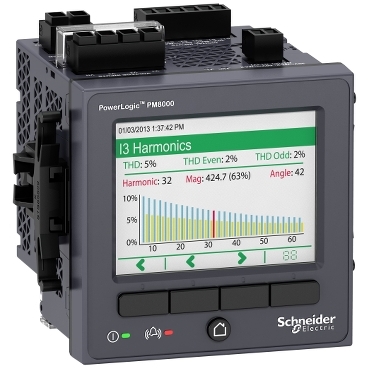 PowerLogic

PM8000 series
Simplifying power quality, maximizing versatility.
Compact, high-performance meters for cost and network management applications on feeders and critical loads
View Products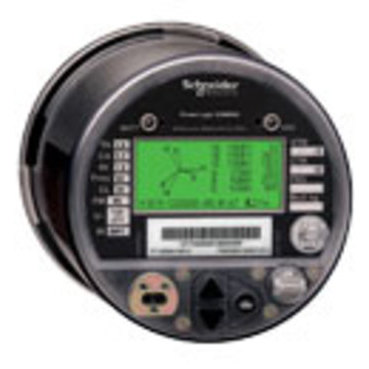 ION8600
ANSI socket meters for utility network monitoring.
Energy and power quality meter for utility networks or service entrances
View details
Enerlin'X Com'X
Energy servers and data loggers.
Comprehensive views of energy consumption, enabling energy efficiency actions
View Products
EcoStruxure Link150
Ethernet gateway.
For simple, cost-effective serial-to-Ethernet connectivity
View Products
ION Setup
Meter configuration and verification utility.
A free, user-friendly environment for device commissioning
View details
EcoStruxure™ Grid Metering Operations
Power, scale and flexibility for your growing network.
Unique and comprehensive solution adds data analytics for enhanced smart grid operations
View details
EcoStruxure™ Facility Advisor
Digital services to improve small to mid-size building performances.
EcoStruxure™ Facility Advisor (formerly known as Facility Insights), helps building owners and managers improve the performance of small to mid-size buildings, ensure business continuity and optimize operation and maintenance costs.
View details
EcoStruxure™ Facility Expert
Facility management software and app.
Based on latest technology merging, mobile App, Web platform and IoT, EcoStruxure Facility Expert subscriptions helps you deliver valuable services to optimize operation, monitor energy and control HVAC equipment remotely in single or multi-site buildings
View Products