ARGUS standard movement detectors
Outdoor and indoor movement detector
ARGUS movement detectors retail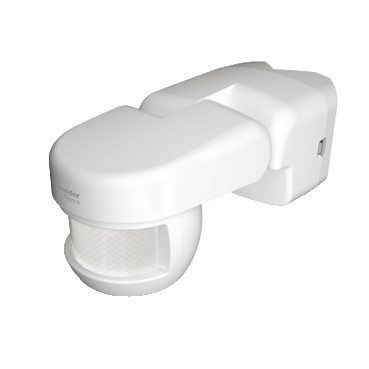 Features

The ARGUS movement detectors retail range consists of the following types :
Standard 140° outdoor CCTR1P004
Standard 360° outdoor CCTR1P008
Standard 360° indoor CCTR1P002

Common features :

Power supply: AC 220-240V, 50Hz
Light level setting: 5 – 2000 Lux

Time :

140° outdoor: 3sec – 30min
360° outdoor: 5sec – 20min
360° indoor: 3sec – 10min

Detection range :

140°/360° outdoor: up to 12m
360° indoor: 7,4m diameter (2,4m installation height)

Type of protection :

140°/360° outdoor: IP55
360° indoor: IP20

Possible to blank out certain lens areas
Manual override for max. 6 hours (only 140°/360° outdoor)

Benefits

Security and convenience

This new ARGUS surface-mounted movement detectors are a complete movement detector family especially for the retail market. The whole family consists of 2 outdoor movement detectors (140° and 360° detection angle) and 1 360° indoor movement detector. The indoor model was exclusively designed in Denmark by Michael Koch. The products are packed in blister packaging to fit the special needs of the retail market.
These movement detectors not only persuade with their design but also with their featuring and easiness of installation:

Snap in segments to mask certain areas (outdoor units)
Corner installation bracket (outdoor units)
Parallel connection of connectors
Manual override mode (outdoor units)
Light level setting from 5 to 2000 Lux
High detection range
High temperature range (outdoor : -20° to +40°, indoor : 0° to +40°)

Applications

The technology and the easy installation make them ideally suited for use on :

house fronts
warehouses
basement garages
entrances and staircases
corridors
kid's room

to name just a few examples.