With more than half a billion internet subscribers, India is one of the largest and fastest-growing markets for digital consumers. As digital capabilities improve and connectivity becomes omnipresent, technology is poised to quickly and radically change nearly every sector of India's economy.

India is already on its way to become a digitally advanced country and companies today must respond quickly to disrupting innovations such as IoT, artificial intelligence, machine learning, Blockchain, 5G connectivity…

Visit us at Elecrama 2020 to witness the latest innovation and leading-edge technology in energy management and automation with a thought leadership theater, to explore the most influential and critical topics in our industry.
Here are 4 reasons to visit us:
Discover your roadmap through an All-Electric World
Gain insights to make digital transformation a success
Unravel energy trends with experts from numerous segments
Unveil how an IoT driven world operates across
Thought Leadership Theatre
At our Thought Leadership Theatre, you have the opportunity to interact with our senior leadership and industry experts who drive innovation in India.
Workforce of the future: Building a robust charter for business success
Successful organisations in future could have a completely different workforce from today. They could be more unconventional with plug & play approach towards work and workplaces.
Does the organisation design approach need a fundamental shift?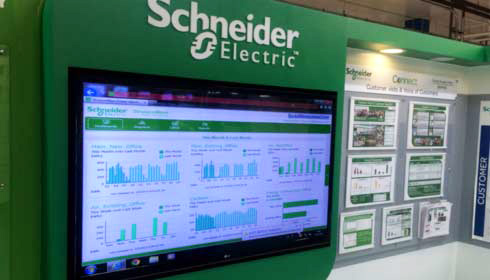 Are productivity and technology linked? Using big data analytics to enhance efficiency and productivity
With AI, Automation, Predictive Analytics coming to the forefront of workplaces - technology is pushing organisations and individuals towards productivity through data-driven decision making, enhanced business processes, and efficient operations.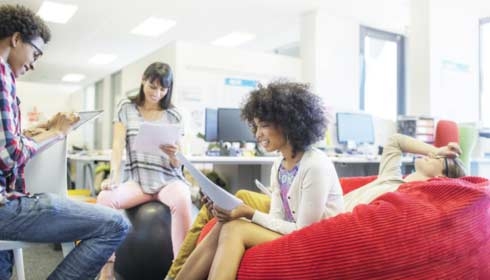 The Future Connected Homes, Unleashing the ingenuity of people
Big data and artificial intelligence are converging in buildings, and with the right technology, buildings are poised to unleash the limitless ingenuity of people.
How are these technology interventions allowing us to create connected homes making our homes efficient, safe and carbon efficient?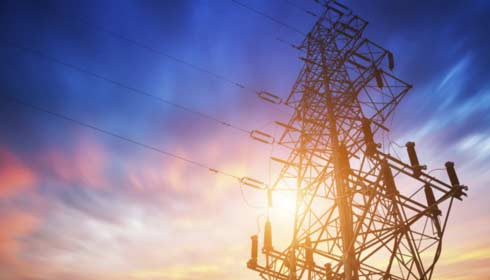 Making the Grid Green for a new world of Energy & SF6 Free Switchgears
Electricity 4.0 will bring together industry leaders who believe that limiting global warming to its manageable threshold requires a historic shift in how we create and consume energy.
With our SF6 free switchgears for instance, we offer an ingenious combination of proven solutions: air for insulation and vacuum technology for switching.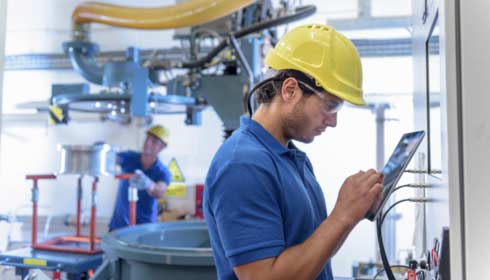 Building Machines for the new Digital Economy: TeSys Island and Modicon M262
As a Machine Builder, manufacturing machines with logic or motion control and moving into the Industry 4.0 businesses are seeking intelligent solutions, which are cloud connected and cybersecure.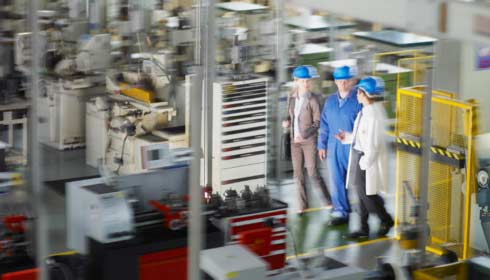 Switchboard of the Future
State-of-the-art switchboards bring along reliability, safety, responsiveness and flexibility. They are compact, offer effective use of space, integrate power metering and communication capabilities, provide protected electrical environment with pre-emptive and predictive monitoring that are blended with digital architecture.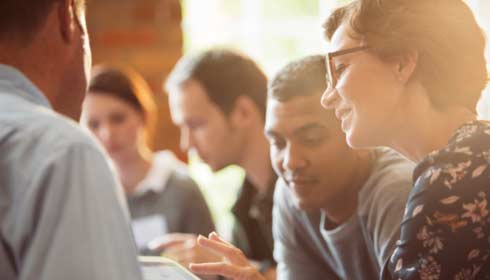 Decade of Action: Building a Digital Blueprint for Sustainability
The Global Footprint Network reports that humanity is currently consuming natural resources 1.7 times faster than our planet's ecosystems can regenerate. The decade of action is upon us with UN Sustainable Development Goals delivery deadline of 2030. In that context, it's easy to make the case for a circular economy.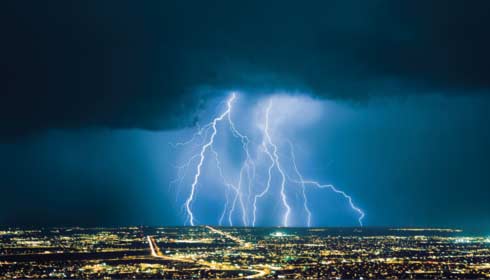 Climate change, an energy issue tackled through technology
Climate change and its impact is visible for us to see. The global infrastructure already locks in 95% of our carbon budget.If we are to continue on our growth path of productivity, we need to make our usage of energy very efficient-what are the way to address climate change this way?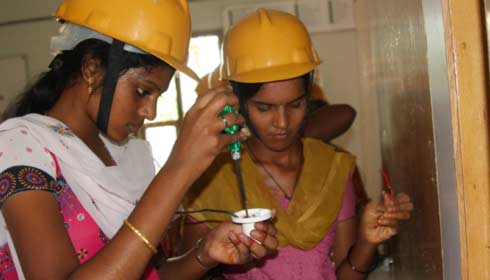 Energy Promoting Livelihood
It is critical for us to empower our youth with skills which not only empower them but create a rich ecosystem of entrepreneurship in the country. Energy efficiency is a key development issue and we need to stimulate the energy market with relevant talent.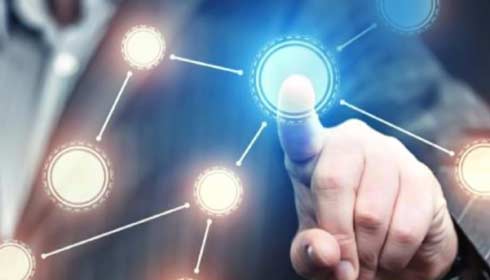 From OT to the Cloud: Cybersecuring the transition
How can we best address the challenges when cloud services leave a network connected to the global Internet all the time?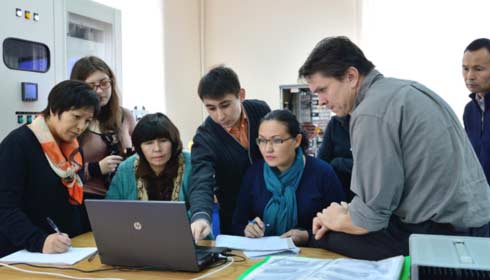 Wellbeing, Diversity & Inclusion, Creating an Inspiring Place of Work
A culture of diversity and inclusion (D&I) strengthens an entire organisation by allowing individuals to get their authentic self to work. An inclusive culture which fosters wellbeing inspires innovation and creativity while enhancing problem-solving skills and is a differentiating factor for success in the highly-competitive digital era.
Meaningful purpose is built into the DNA of work at Schneider Electric
At Schneider Electric, we are proud to lead the digital transformation of energy management and automation for our customers. We Power and Digitize the economy, and we base this on our firm belief that Power and Digital – together – create the foundation of life, education, progress and performance.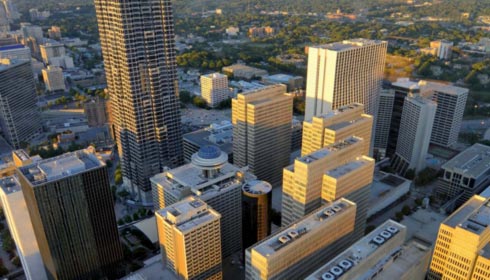 Digitising Power Reliability
The concept of Smart Building goes beyond automated operation. With AI, IoT, Virtual and Augmented Reality embedded into the DNA of the buildings, this ecosystem of smart infrastructure connects, communicates and is intuitive in its nature.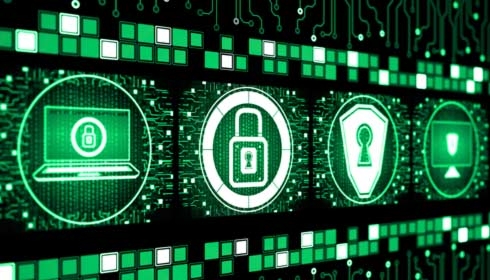 Leading the IoT Transformation of Power
IoT-enabled power has greatly enhanced electrical safety, reliability, stability and scalability, and improved business continuity - optimising performance to increasing energy efficiency and reducing downtime. From real-time monitoring, analysis, distributed automation to communication and connectivity, IoT augments the power infrastructure at various levels.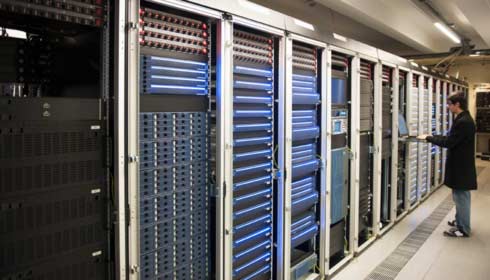 Addressing Energy Dilemma with Efficient Data Centres
In the age of Digital Transformation, customers rely on Web Giants, Colocation Providers and manage intensive computing through in-house captive data centres, which are expanding their footprint to satisfy the accelerating demands of Data and Information Technology.
It is imperative to understand the data centre landscape, what to expect in the future, how it is manifesting itself and the need for building capacity in the Cloud and Colocation Data Centres and making Edge Computing resilient.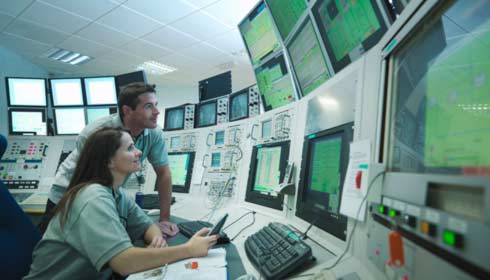 Using AI for Predictive Maintenance
Predicting potential failures in equipment and fixing defects in machinery at early stages help in reducing their downtime, prevent breakdown, which otherwise would lead to expensive repairing costs, high manual efforts and disruption in operations.
Using AI in operational maintenance helps in forecasting the equipment's condition and improve reliability, safety and cost-efficiency of your electrical distribution.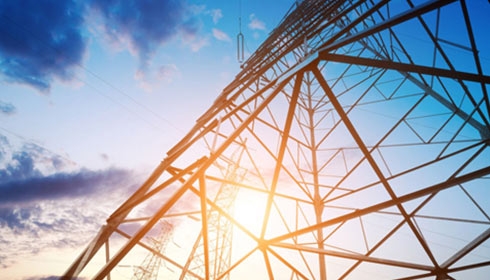 Understanding Energy and the Future of Power
The future of energy and power entails a low-carbon economy, where clean and renewable energy, microgrid, digitalised and decarbonised power infrastructure will be an integral part of the ecosystem. Integrating the three Ds: Decarbonisation, Digitalisation and Decentralisation, the entire power sector is undergoing a major transition—leading to improved energy resilience, cost savings, lower GHG emissions and amplification of renewables usage and minimising its intermittent nature to achieving a continuous power supply.
India Exposition Mart Ltd.
Hall No. - 11, Stall No.- F3, Plot No. 25, 27,28,29, Knowledge Park II, Greater Noida, Uttar Pradesh 201306, India
Organiser
INDIAN ELECTRICAL & ELECTRONICS MANUFACTURERS' ASSOCIATION (IEEMA)
Global Digital Transformation Benefits Report 2019
Chat
Do you have questions or need assistance? We're here to help!