Get ready to thrive in a rapidly changing world
In a world with so many rapid developments happening on a daily basis, being well-informed is a must. With Schneider Electric's new-age online live sessions, stay up-to-date with all the innovations and transformations across digital landscapes. Our live webinars are aimed to empower viewers with modern and relevant information ranging across a diverse range of topics including, solutions for homes, buildings, industries, data centres, and machines.
INNOVATION SUMMIT
Up to 3 days of powerful keynotes, strategy talks and expert learning sessions to help you thrive in the Digital Economy.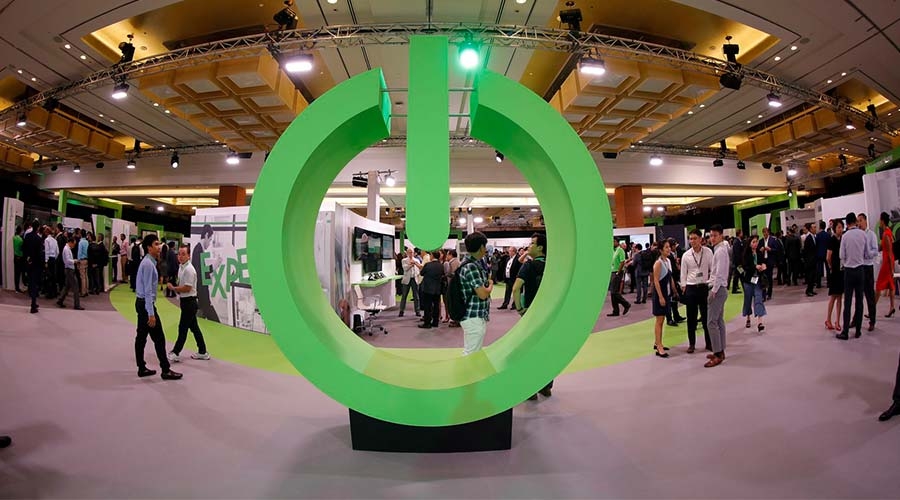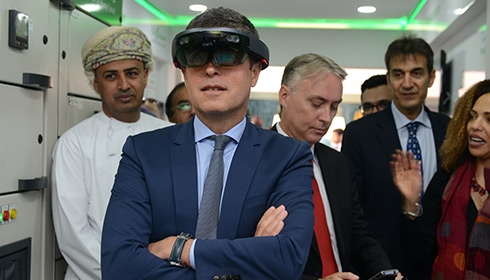 INNOVATION HUB
Visit showroom sites worldwide to discover our latest innovations.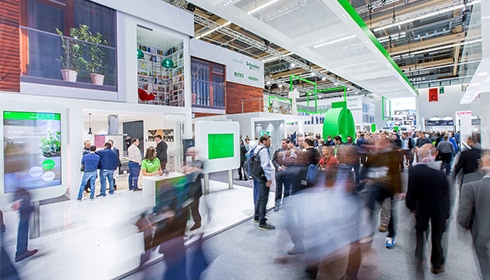 INNOVATION DAY
A 1-day innovation event packed with keynotes, strategy talks and expert learning sessions.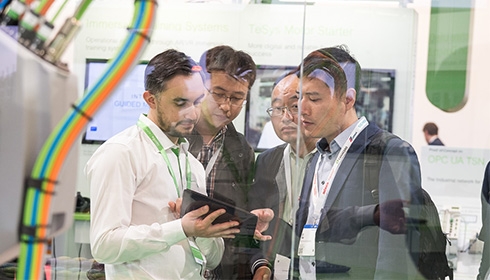 INNOVATION TALK
Attend exclusive innovation sessions and webinars with our experts.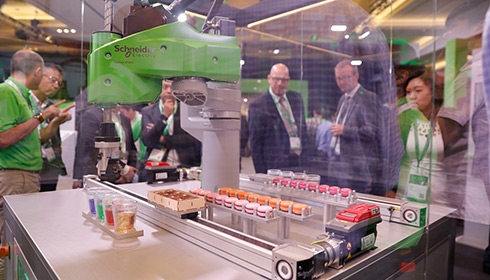 TRADE SHOWS
Meet our experts at trade shows worldwide and discover our solutions.
See highlights from our major events
Innovation Summit Prague Highlights 2019
600+ industry leaders from Poland, Czech Republic and Slovakia joined to discuss the latest trends in energy management and automation and learn how the digital transformation can lead to efficiency and sustainability.
Innovation Summit Prague Highlights 2019
More than 5800 visitors joined Innovation Summit Moscow to discover the latest trends and explore the Innovation Hub showcasing modern technologies for measurable improvements in energy efficiency and sustainability.
Innovation Day Dubai 2018
Top executives joined interactive discussions on the technology trends that drive business growth and profitability, to implement tomorrow's solutions today.
Hannover Messe 2019 Highlights
Experience Hannover Messe 2019, the world's leading trade show for industrial technology.
Innovation Days: Alliance 2019
More than 600 participants gathered in Paris to connect, collaborate, engage and digitise to better prepare for their digital transformation of industries journey.
Marathon de Paris 2018 Highlights
For the 6th year in a row, Schneider Electric is the proud sponsor of the Marathon de Paris.
In light of the rapidly evolving COVID-19 (Novel Coronavirus) situation, and with the health and safety of all our stakeholders as our top priority, we have taken the precautionary action to postpone or cancel most of our physical events, in accordance with local health and government regulations. Meeting your expectations is a key priority for us. If you have already registered for one of our events, you will be informed directly if there are any changes. We are also ensuring that you have the opportunity to participate and engage with us through our online Innovation Talks.