Power Distribution
Power distribution accessories
Irregular or faulty current in the circuit may hamper the machinery or bring the operations to a standstill. The connected industrial space requires an efficient electricity transmission system. With Schneider Electric's Power Distribution System, optimize the power circulation in the industry and reap the benefits of advanced connected system. Below lies the features and the benefits of electric power distribution.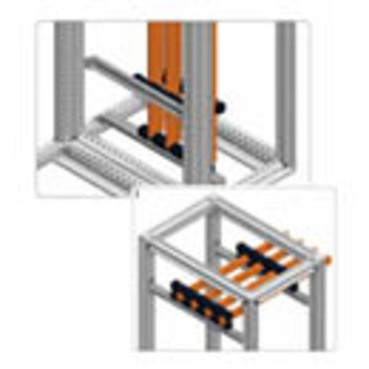 Features

In Power distribution accessories there are :

Busbar components :
- Supports, covers, bars, connections, etc.

Distribution blocks :
- connectors, mini-Busbar, etc.

Benefits

Safety and Easy installation !

Dedicated accessories for floor standing range.
Universal accessories for wall mounting and floor standing ranges.
Support tools to facility the Busbar configuration according to the standards.
New accessories Spacial SF&SM suitable with Prisma Plus functional system.

Applications

Wall mounting and Floor standing Universal enclosures ranges.