EcoStruxure™ ArcFM Wavepoint
Share your fiber optic network data with all levels of users, across your organization
Securely manage your fiber optic network — from anywhere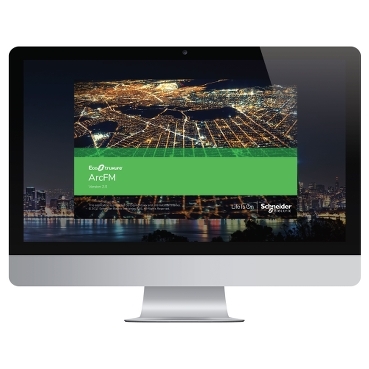 Features

EcoStruxure™ ArcFM Wavepoint (formerly known Wavepoint) displays your fiber optic network both geographically and in intuitive formats so that all users can readily access and harvest the data they need — whether they are at a desk or out in the field. A lightweight Web application, EcoStruxure™ ArcFM Wavepoint goes a long way in boosting higher productivity across the fiber optic network.

Yet, while EcoStruxure™ ArcFM Wavepoint is accessible on any device with a Web browser and an Internet connection, it sits behind your firewall, and requires authentication for access. Your network data resides on-premise in a secure map service created with ArcGIS® Server.

Benefits

Easy to use
With EcoStruxure™ ArcFM Wavepoint, you don't have to be a GIS expert to navigate your network. Circuit and rack views provide network information end-to-end and for all fiber optic elements in between.

Security, wherever you are working
The use of proven Web authentication and encryption methods ensures that your data remains secure at all times.

Delivers value across the enterprise
With anywhere-access and ease of use, EcoStruxure™ ArcFM Wavepoint supports more efficient network operation and management.

Applications

Planning
The planner who needs a current view of the network accesses it quickly and can view a circuit in a one-line diagram.

Onsite
The splicer making changes inside a splice case can easily and securely access information onsite.

Sales
A sales representative can easily determine if a potential customer's building is On-Net.