Easy

9
Equipment for small modular switchboards
Part of Easy Series
Whether you're after modular devices or a protection device the Easy9 range provides you with maximum reliability in residential installations.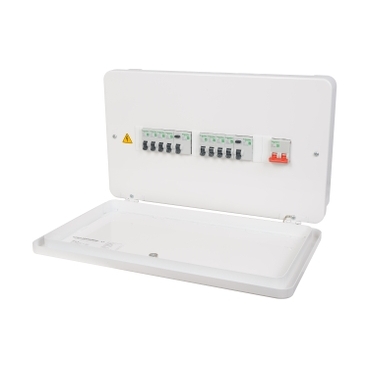 Features

Designed with ease of use and reliability in mind, the Easy9 range has been engineered to make any residential installation as simple and straightforward as possible. Affordable and highly robust, the selection of modular devices will help you increase your efficiency whilst providing clients with high quality solutions.

A high-quality, user-friendly design.
High availability, allowing you to meet customer demand.
Highly reliable and designed with residential installations in mind.
Robust and affordable.

Benefits

Providing the simplicity you expect from modular devices, the Easy9 range has been designed to bring safe electricity to to homes and small buildings around the world. Use with confidence on your next residential installation.

Designed with electricians in mind to ensure maximum safety.
Deliver peace of mind to your valued clients.
Specifically engineered with residential buildings in mind.

Applications

Use Easy9 modular devices or a protection device to provide safety and reliability to all small buildings and residential installations.

Use within residential installations.
Also suitable for numerous small buildings.