SM6-36
Modular units up to 36 kV
Part of Set Series
Modular units up to 36 kV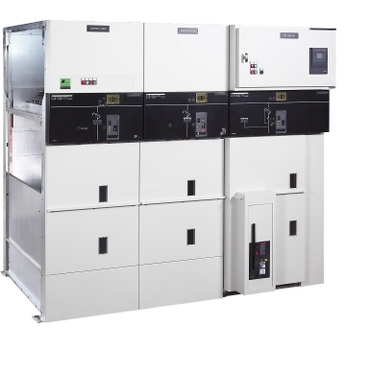 Features

Range composed of metal-enclosed switchgear modular units up to 36 kV, easily adaptable to your specific requirements:

containing circuit breaker using SF6 breaking technology, switch-disconnector, fuse-switch,
rated current from 400 to 1250 A
short-circuit current up to 25 kA
internal arc withstand

Control, monitoring and protection devices:providing protection of your installations, continuity of electrical supply and reducing downtime


a range designed with telecontrol in mind

Benefits

Extending your possibilities

The SM6 range is a comprehensive and upgradable offer of

highly reliable

Air Isulated modular units for all your MV secondary underground distribution application.

Combining

flexibility

to

simplicity

of installation and operation, SM6 is a concentrated of Schneider Electric's know-how.

Applications

MV section in MV/LV transformer substations in public distribution systems.
MV consumer or distribution substations from 25 to 36 kV.