Buildings of the Future begin here
The industry is evolving, but today's global demands will push the transformation into over-drive. To survive and even thrive as a developer, owner and operator, you will need to capture the power of the all-digital, all-electric world with a more sustainable, resilient, efficient and people-centric building.
How will updates in smart building technology shape Buildings of the Future? Explore the latest report from Verdantix, independent research, and advisory firm, to find out.
Download the
~40%
of global CO2 emissions come from buildings
>350
natural and man-made disasters in the world in 2019
>30%
of the energy is wasted in buildings
~90%
of our time is spent indoors
Build it for zero carbon
Buildings consume about 30% of the world's energy and account for almost 40% of annual CO2 emissions. To be sustainable, buildings—both new and retrofit—need to change. Over 120 countries have now committed to net-zero 2050 targets, and there is increasing pressure to show your progress toward that goal.
Alongside partners like AECOM, we are ready to join you on the journey to decarbonisation and tackle this complex but critical task.
Explore our guide to learn more about our comprehensive approach to delivering net-zero buildings – from strategy and implementation to operation, optimisation, and green building certification.
Download our sustainability
Sustainable Green Building
The construction sector is a major contributor to global pollution and waste production. In order to curb these negative effects on buildings, governments are now shifting their focus on ensuring sustainability through green buildings. A sustainable green building can be described as structures with minimal to no negative environmental impact. In addition, these structures consume much less energy when compared to traditional structures.

Green buildings are facilities that decrease or eliminate negative effects on our climate and natural environment through their design, construction, and operation. They protect valuable natural resources while also improving people's quality of life. Sustainability in office buildings can be ensured by planning and constructing while keeping the environment a priority. Sustainable green buildings can be constructed using green materials. Energy from renewable sources can also be used to power these structures. The most environmentally friendly office buildings are those that lower their carbon footprint and use less energy.

Sustainability in residential buildings has many benefits not only for the environment but also for the residents. Sustainable residential buildings ensure good indoor air quality and enhance the building users' comfort and enjoyment of their surroundings while also cutting down on energy consumption. Therefore, green buildings and sustainability are indispensable ways of reaching a sustainable future. Therefore, there is a requirement for government investment in this upcoming industry.
Building resiliency
As the number of natural and man-made disasters rises, building owners and operators must continuously adapt to new obstacles during times of crisis that often quickly change business priorities, threaten staffing levels and lower operating budgets.
Buildings like Nemours Children's Hospital utilise our EcoStruxure solutions to ensure they have dependable, resilient power management.
Discover the many benefits of digital power in our new white paper.
Download our white
Benefit from a hyper-efficient building
Advances in technology and IoT-enabled devices empower building owners and operators to use big data and AI to greatly lower operating costs and improve productivity by addressing space management, operational efficiency, and the occupants' experience.
Buildings like the Hilton Garden Inn Dubai utilise EcoStruxure solutions to ensure efficient and uninterrupted operations and guest comfort.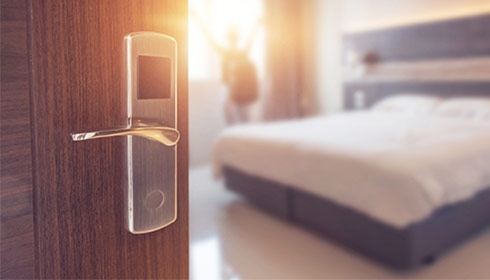 Create a better experience
Improve your occupants' experience with a personalised, easy-to-navigate, app-based environment.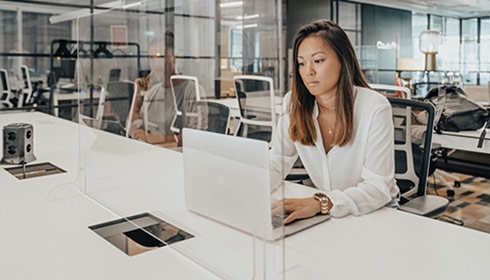 Improve space management
Identify and reallocate under-utilised desks, offices, meeting rooms and amenities using real data.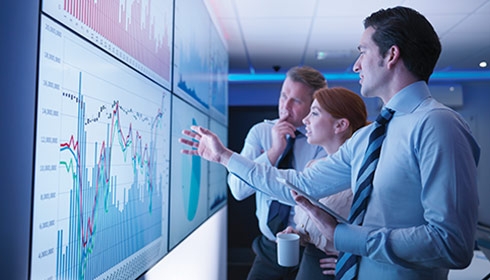 Efficiently manage assets
Identify equipment issues earlier and minimise disruptions with automated Fault Detection and Diagnostics.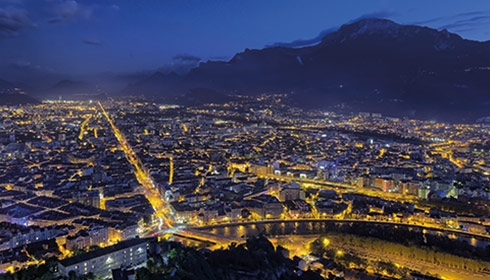 Tap into the grid
Combine energy procurement, efficiency and load balancing to turn your building's energy into an asset.
Enhance well-being with a people-centric building
It is estimated that we spend close to 90% of our time indoors. The indoor environment has an enormous impact on our health and well-being. People-centric buildings adapt to and enhance a person's time in the building, providing a healthy, safe, and welcoming environment to live, work, and play.
Buildings like JLL's APAC headquarters in Singapore, create a welcoming and productive workspace with EcoStruxure solutions.
Looking to create healthier buildings? Explore our guide to learn how.
Download our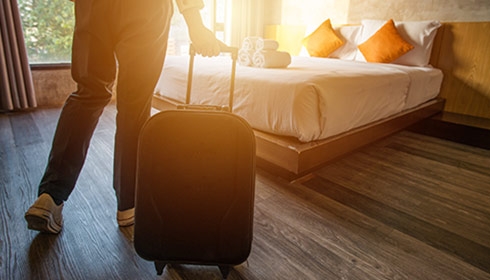 Improve occupant comfort & experience
Offer tenants a vast set of services that enable them to create engaging, personalised environments for their occupants.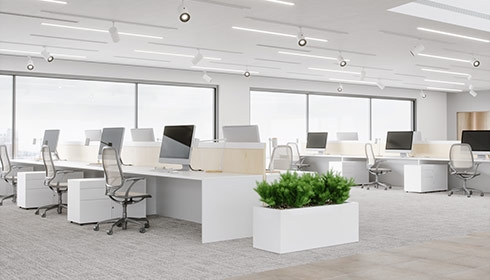 Create a healthier building
Enhance occupant well-being and increase productivity by monitoring temperature, humidity, CO2, noise, light and VOC levels.
Explore our latest insights on buildings of the future
Discover Everyday Extraordinary Healthcare
Listen to Everyday Extraordinary Healthcare, our new podcast series, and learn more about challenges, trends and solutions supporting the healthcare industry.
Explore our EcoStruxure solutions