With 90+ years of proven experience, we provide advanced and innovative products, digital solutions, and services supporting the Maritime industry to make safe, reliable, efficient, connected, and sustainable ships lifecycle.
Global measures to cut ship emissions
Ship emissions represent an ever-increasing environmental concern. Around the globe, strong measures are being taken on several fronts to dramatically cut the emissions of ships and, hence, to improve the quality of life for the planet. Make your ships and operations safer, more reliable, and sustainable with our complete range of marine solutions.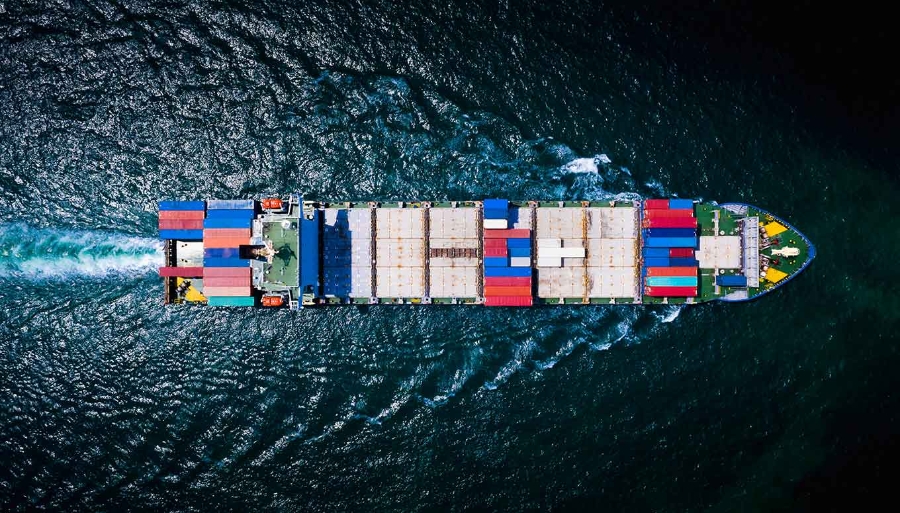 Discover our EcoStruxure solutions for Marine
Our improved abnormal situation management keeps employees and assets safe with improved incident prevention and reduced environmental risks.
Comprehensive control and monitoring are needed to lower operational costs on more sophisticated ships with smaller crews and to optimise fleet servicing. Reducing carbon emissions calls for better management of the energy chain from providers to consumers.
Our highly available solution controls and supervises the main systems of the ship by providing: alarm and power management; auxiliaries and fluid management for main engine cooling; lubrication circuits, ballast, compressed air, fuel & oil, fire-fighting pumps and freshwater management.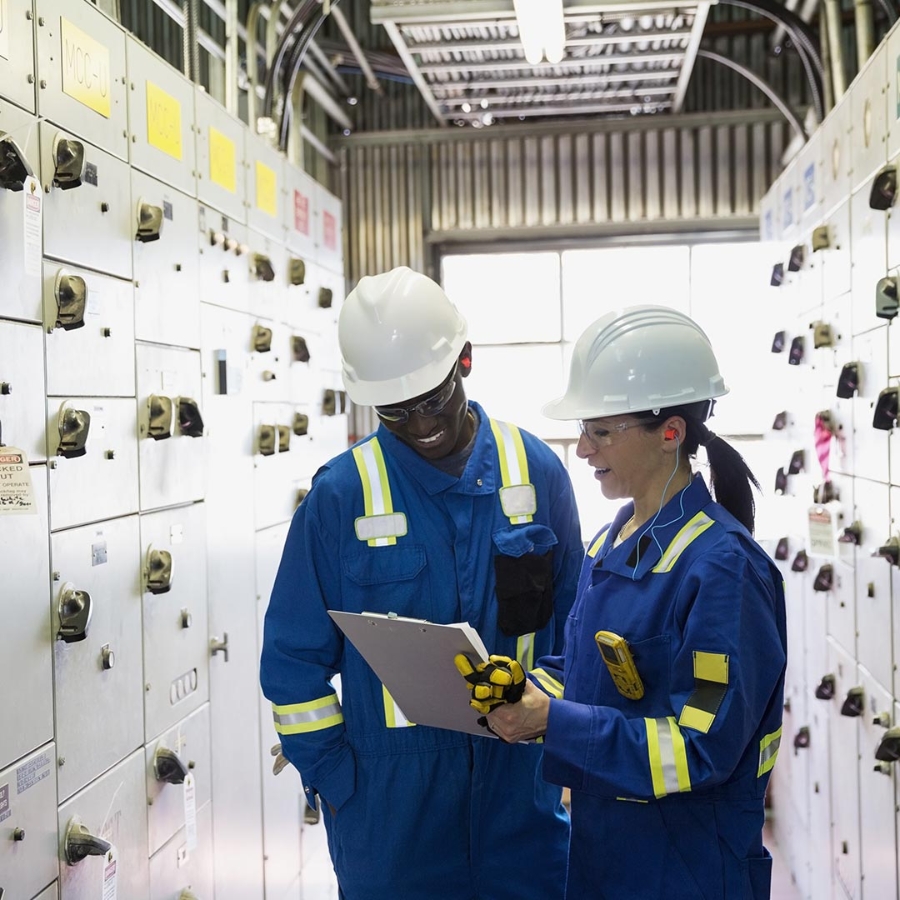 As marine industry costs constrain, shipbuilders and operators alike strive for optimised assets and solutions, while ensuring maximum safety on board.
You can only manage what you measure – that's why you need a solution to monitor power consumption on your ships, and to analyse and optimise their electrical distribution.
Our electrical distribution solutions perfectly integrate with existing onboard electrical networks, and work with connected devices to integrate onboard control, alarming, monitoring and energy management systems.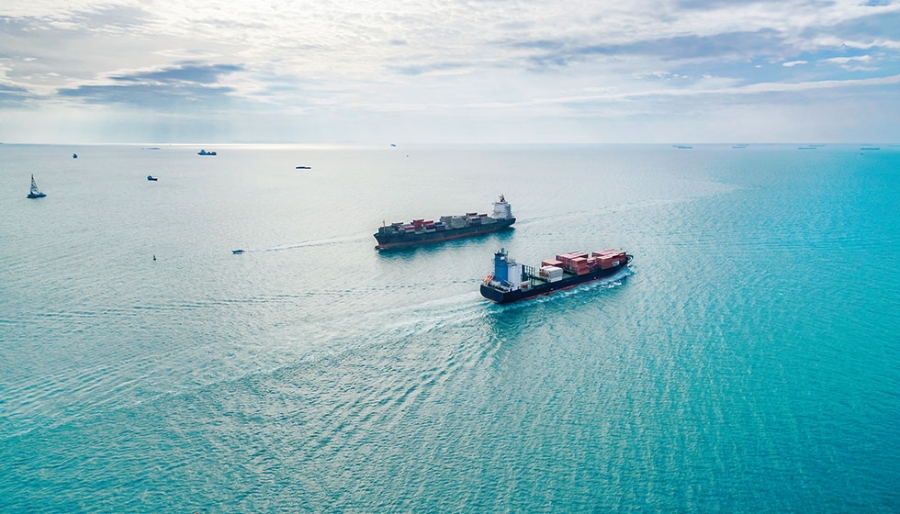 Comprehensive control and monitoring is needed to lower operational costs on more sophisticated ships with smaller crews and to optimise fleet servicing. Reducing carbon emissions calls for better management of the energy chain from providers to consumers.

Engine room cooling fans and seawater pumps are usually oversized and operate constantly at peak flow, resulting in energy losses. Limiting peak flow operation to very short periods allows you to reduce emissions, comply with modern regulations (SEEMP, ISO50001) and realize IMO's vision of "safe, secure and efficient shipping on cleaner oceans."

EcoStruxure Power is a scalable offer enabling full monitoring of ship electrical consumption, based on 3 pillars:

1) Measure

Rely on a complete range of power metres, MV protection relays, and connected circuit breakers to measure electrical parameters at every stage of the electrical installation.

2) Collect

Using the new Enerlin'X communication system, log data from metering devices and make them available either locally or remotely.

3) Display and analyse

Display measurements and dashboards locally, in real time. Ecostruxure Power monitoring expert provides advanced software and tools to analyse and optimise energy consumption.

We provide an innovative, prefabricated electrical distribution solution for transporting and distributing energy.

The solution consists of busbars in a protective enclosure, including straight lengths, fittings, devices, and accessories. Flexible and compact, this space-saving system installs quickly in place without interrupting power.

You save on materials, installation, and maintenance costs, while also keeping energy consumption costs low.
Discover our software, products and services for Marine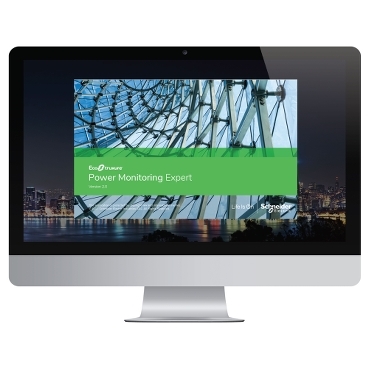 EcoStruxure Power Monitoring Expert
EcoStruxure Panel Server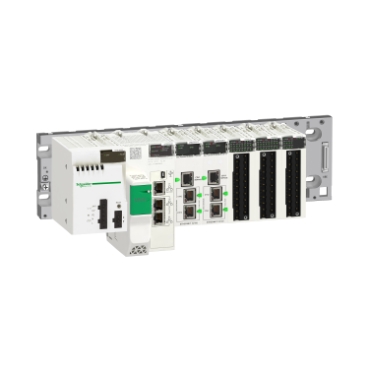 PLC, PAC and Dedicated Controllers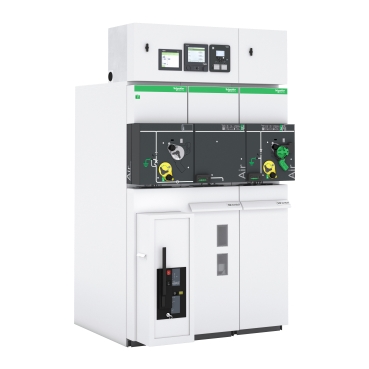 Medium Voltage Switchgear
Protection Relays by Range
PowerLogic™ A1 and A3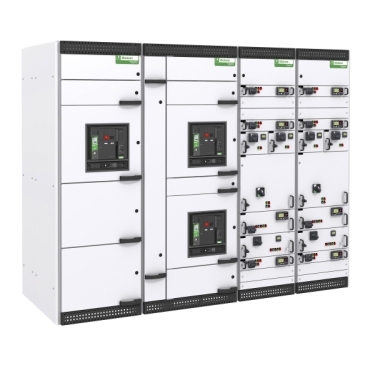 LV Switchboard
Circuit Breakers and Switches
Insulation Monitors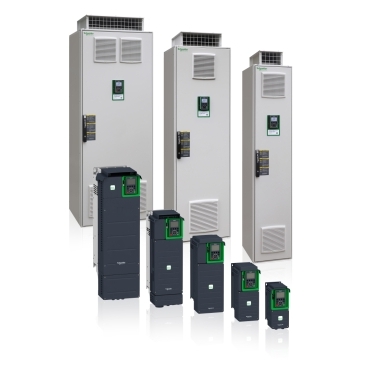 Variable Speed Drives and Frequency Drives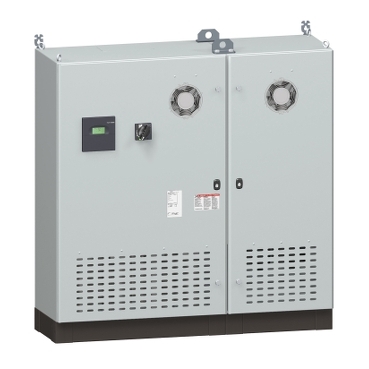 Power Quality and Power Factor Correction
Uninterruptible Power Supply (UPS)
EcoFit™ Life Extension Essential for Power
Explore our customer stories for Marine
Scandlines optimises energy consumption
Watch how Scandlines optimises energy consumption on its ferries with a reliable power monitoring solution from Schneider Electric.
Significant savings on fuel and energy
We help Thenamaris successfully implement Schneider Electric designs to achieve ideal engine room ventilation and central water cooling for their tankers.
Port of Montreal reduces environmental impact
Discover how the Shore-to-Ship power solution from Schneider Electric is helping the Port of Montréal to reduce the environmental impact of cruise ships and meet strict environmental regulations.
Safeguarding assets against power disruptions
Discover how our innovative EcoStruxure Asset Advisor service collects and provides actionable insights to help Compagnie du Ponant improve efficiency and performance.