Self-contained, secure computing environments that are the size of a single IT rack or smaller.

Micro Data Center Infrastructure

Watch and learn about Micro Data Centers that are self contained, secure computing environments that include all the storage, processing and networking required to run your applications indoors or outdoors.

EcoStruxure Platform Overview

Our EcoStruxure Platform allows you to leverage the expertise of Schneider Electric to optimize your reliability, productivity, comfort and efficiency.

NetSheter SX with Shock Packaging

Rack and Stack Made Easy

NetShelter SX cabinet and packaging system designed to safely integrate, transport, unload and deploy up to 2000 lbs (907 kg) of IT equipment.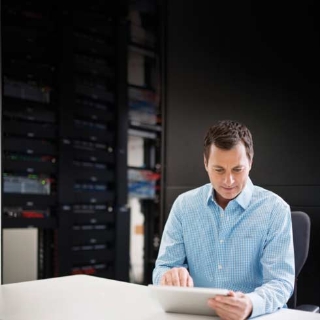 Solutions
Hyperconverged IT Solutions
Find products and solutions
Integrated branch office solutions that reduce time and complexity.

EcoStruxure Row Data Center Solution

EcoStruxure Row Data Centers (formerly InfraStruxure Data Center solution) are an integrated architecture that dramatically reduces time and complexity from design to installation and operation.

The backbone of your data center

EcoStruxure Pod Data Centers offer the speed and flexibility needed to support today's fast-paced and ever-changing data center environments. With support for any rack, its easy configuration and integrated power and cooling make it ideal for pod scale IT deployments.
Find products and solutions
Broadest portfolio of 3-phase and single-phase uninterruptible power supplies for the branch office.

Meet the new Galaxy VS

Increased availability. Reduced operating costs. First-class power protection for critical infrastructure.

Putting security operation in the cloud

3 reasons why

Learn how the cloud can simplify your IT infrastructure.

Practical Options

For deploying small server rooms and micro data center

Discover realistic improvements to power, cooling, racks, physical security, monitoring, and lighting.

5 Tools to Keep Up with the Speed of Retail

Learn how rapid changes in consumer technology have created a new speed of retail
Case Study
F12.net empowers customer trust by keeping data safe, secure and always available.
Read the story
Solutions Guide
Your guide to improving efficiency and uptime in a healthcare environment
Get the guide
Solutions Guide
Your guide to improving efficiency and uptime in an office environment
Read the guide
Find products and solutions
Receive smart alarms and insights from all of your branch offices right on your smartphone, tablet or PC.

Rethinking Data Center Resiliency

At the Edge of Your Network

Learn from the experts - Kevin Brown, SVP Innovation and CTO for Schneider Electric's IT Division, shares his insights on why server rooms and edge closets dominate system availability.

EcoStruxure™ ensures continued learning

With limited resources to manage its distributed IT and data center at Bainbridge Island School District, EcoStruxure IT provides one tap visibility to all device data, smart alarms and data-driven insights plus 24/7 digital monitoring and troubleshooting.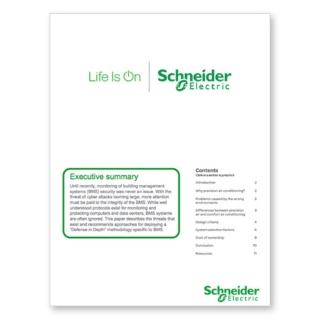 White Paper
Addressing Cybersecurity Concerns of Data Center Remote Monitoring Platforms
Download now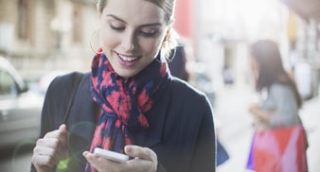 Blog
When lag time interferes with your favorite live app, it's not trivial. It's high time to rethink resiliency at the edge.
Learn more
EcoStruxure IT provides you visibility to your entire IT infrastructure - in the data center, in the cloud, at the edge.
Find products and solutions
Integrated cooling for branch office applications.
DataBank: A 'Cool' Colocation Facility

This colo facility is keeping cool and being more efficient with cooling solutions from Schneider.

Ecoflair Air Economizer

Ultra-efficient economizer units that consume zero white space and allow more power to IT.

EcoAisle: Flexibility Meets Innovation

EcoAisle delivers the most value, making it the best choice for cold and hot aisle containment.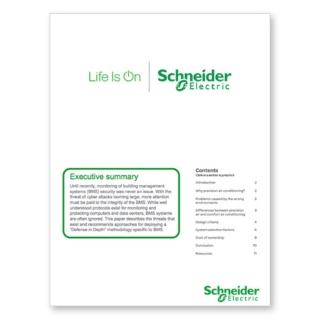 White Paper
Avoidable Mistakes that Compromise Cooling Performance in Data Centers and Network Rooms
Download the paper
Find products and solutions
EcoStruxure Success Stories
Mainfreight

From a local to a global logistics giant

EcoStruxure solutions provide the necessary visibility and insights to maintain the performance and efficiency of this global logistics giant's data center infrastructure.
Data Centre Blogs
Latest thought-provoking content and market insights from Schneider's executives and subject matter experts.
Data Centre Reference Designs
Library of designs that enable rapid and accurate planning.
Data Centre Videos
Latest Schneider case studies, references and educational videos.
Chat
Do you have questions or need assistance? We're here to help!