The Door Entry System is the first level of security in your building. It allows you to first check who is ringing at the door before opening your door to unwished visitors. With a video door station, you can also see who is in front of your door even before taking the call. For the people you trust, you can open the door with a simple press on the button. If you prefer or are not at home, you can also control the system remotely with an app that allows you to check who is at your door or see if you have any missed calls. A door entry system often referred to as an access control system - is primarily designed to control access to and from a restricted area, building or zone, within residential and commercial environments and particularly multi-tenant and multi-user applications. There are a wide variety of door entry systems available to choose from; from PIR-triggered automatic doors, to PIN code keypads, contactless proximity readers and biometric door entry using face recognition, fingerprint readers or iris recognition for identity authentication. A door entry system can be simply an unlocking device, or can serve as a doorbell, resident directory, and intercom system - therefore providing total control over who enters a building. They are usually used to allow entry through internal and external doors but are also frequently applied to unlock and open motorized gates, barriers, and car parking entrances.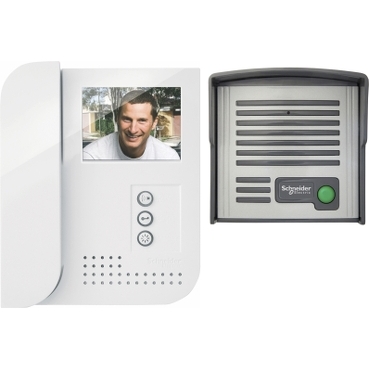 Arbus
Arbus Door Entry System: Quality and technology.
Audio- and video door entry system.
View Details