Low-voltage electrical distribution products and systems
From circuit breakers and busses to enclosures, panel boards, and switchboards, we offer a full range of safe, reliable solutions for low-voltage electrical distribution applications.
Introducing EcoStruxure™ Power

EcoStruxure Power delivers safe, highly available, and energy-efficient electrical distribution systems for low and medium voltage architectures.

Think big. Partner up.

The Schneider Electric Partner Program provides software, tools, and educational resources you can use to stay on top of the latest trends and ahead of the competition.

Power Management Systems

Improve availability and reliability while creating operational and cost savings, with power monitoring & control.
Featured low-voltage electrical distribution products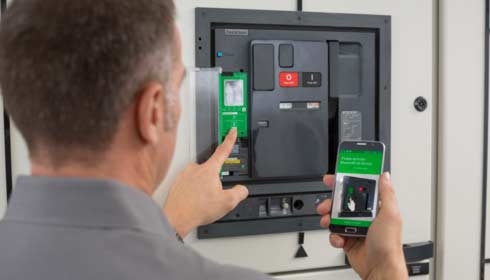 Masterpact MTZ
Air circuit breakers from 630A to 6300A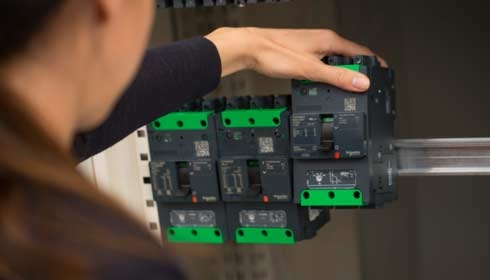 Compact NSX & NSXm
Molded case circuit breakers from 16A to 630A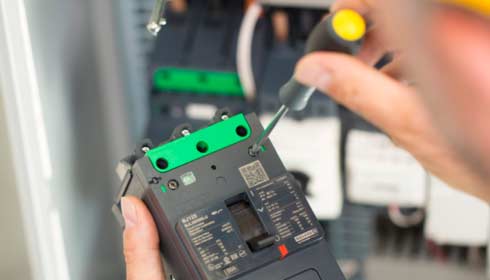 Powerpact B
Molded case circuit breakers from 15A to 125A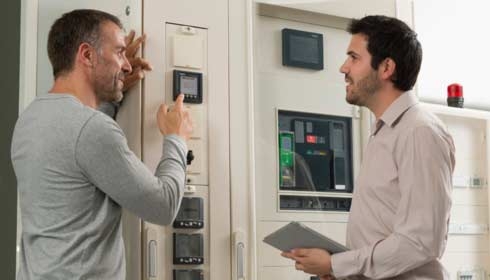 Prisma
Low-voltage switchboards up to 4000A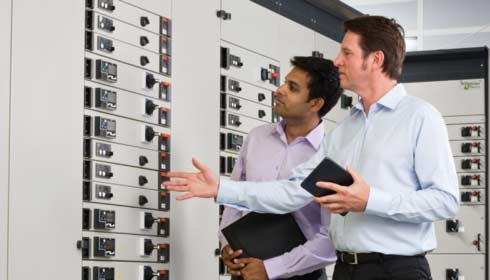 Okken
Distribution and motor control switchboard up to 7300A
Blokset
Distribution and motor control switchboard up to 7000A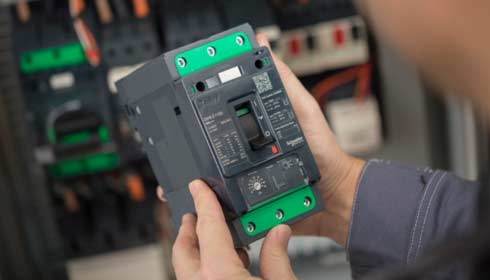 TeSys
Motor controls and contactors for all industries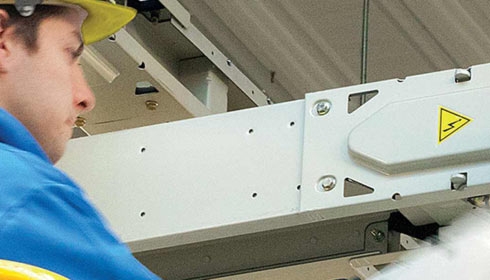 Canalis
Busbar trunking system from 20A to 6300A
Enclosures
High quality standard and custom enclosures for multiple applications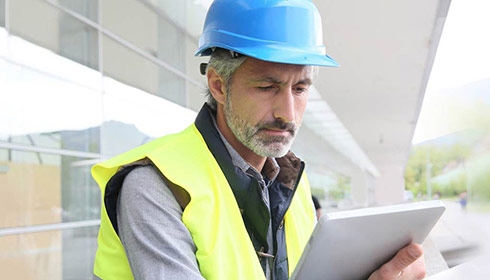 EcoStruxure™ Facility Expert
Cloud-based software and access to real-time performance data to optimize your facility operations, maintenance and energy management.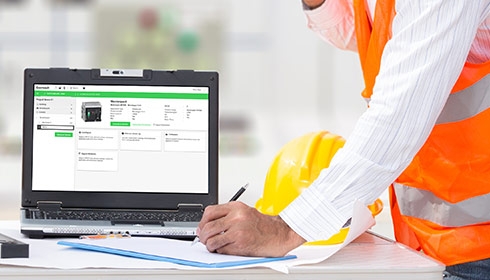 Ecoreach
Manage all the connected devices on your electrical panel. Our intuitive software provides easy configuration, reliable testing and integrated reporting.
EcoStruxure™ Power Success Stories
Powering into the digital future... today
Whether you design, build, operate, or service buildings or critical facilities, discover four ways to manage today's new power distribution model in our complimentary e-Guide.
Tools
Discover our online quick reference tools to help you configure, quote, and order the right solutions
Electrical Installation Guide
Help to design safe and energy efficient electrical installations according to IEC 60364 series
Resources
Find additional sources of information including Whitepapers and other resources