{"support":{"yesButton":"Yes","noButton":"No","feedback":{"title":"What can we do to improve?"},"submitButton":"Submit","successMessage":"Thank you for your feedback","title":"Was this helpful?","feedbackPercentLabel":"of people found this helpful","captcha":{"error":"Please tick the box"}}}
Search FAQs
How many pictograms come in the saturn ZEN push button covers?
The Saturn ZEN Pictograms are available in two colours and come in a
pack of 72
.
The part numbers are
60ZPBC-ZW
for ZEN White and
60ZPBC-ZB
for ZEN Black.
For further information please visit
https://www.clipsal.com/products/detail?CatNo=60ZPBC&tab-document-1=0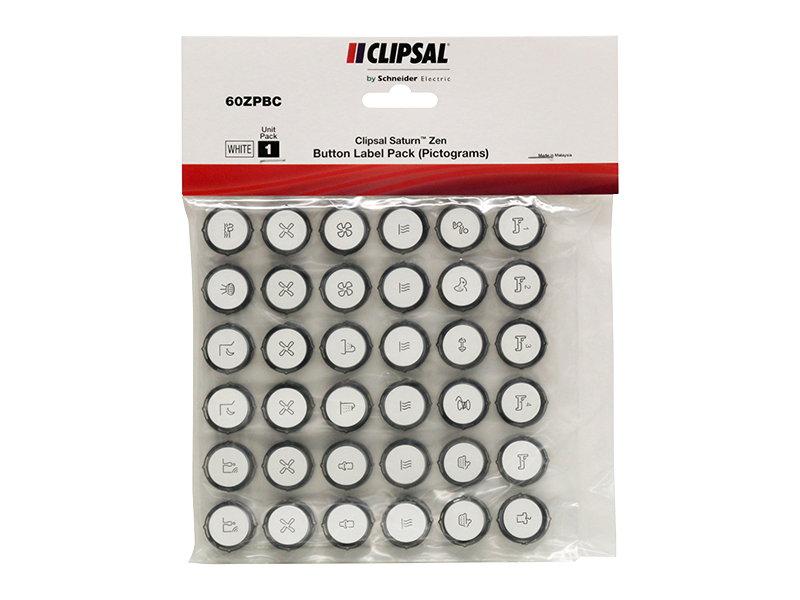 Can't find what you are looking for?