Prisma Plus
LV Switchboards up to 4000A
Solution for tested low voltage switchboards up to 4000A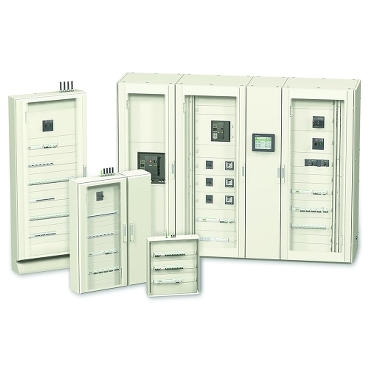 Features

Enclosures, panels and cubicles of varying heights and widths with different IP ratings (IP30 to IP55)

Main characteristics:

Wall mounted enclosures:Systeme G

. Pack enclosure 160A, Icw 10kA

. Kit system up to 630A, Icw 25kA

Floor standing enclosures:Systeme P

. Kit system up to 4000A, Icw 85kA

Benefits

A functional offer in kit form for increased professionalism Simple, quick and upgradeable solutions to meet requirements without exceeding them. Designed down to the last detail. The enclosure size depends on the switchgear used. Device specific mounting plates and front plates.
Manufacturer built and tested solutions ensure safety.

Applications

Prisma Plus is suited to tertiary Buildings and the Industry sector for distribution switchboards up to 4000A.