Accelerating digital transformation
We all have heard the resounding call to action: "disrupt or be disrupted." Every CEO feels this global urgency. 84% regard disruption as imminent. And half believe their company's business model will be obsolete by 2020.I The pressure is clear. But are you heeding the call? Have you transitioned from seeing disruption as a threat to seizing it as an opportunity?
Now is the time to take concrete steps toward change. After all, digital transformation (DX) is not a hollow necessity; instead, it's a necessary path toward thriving in the digital economy. IDC indicated that 2019 is the year that, "All digitally transformed organizations will generate at least 45% of their revenue from 'future of commerce' business models."II In the world of innovation, therefore, we must welcome disruption.
Pivoting toward digital transformation
Discover four lessons learned from Schneider Chairman & CEO Jean-Pascal Tricoire about pivoting toward digital transformation in Accenture's "Wise Pivot" podcast.
Read the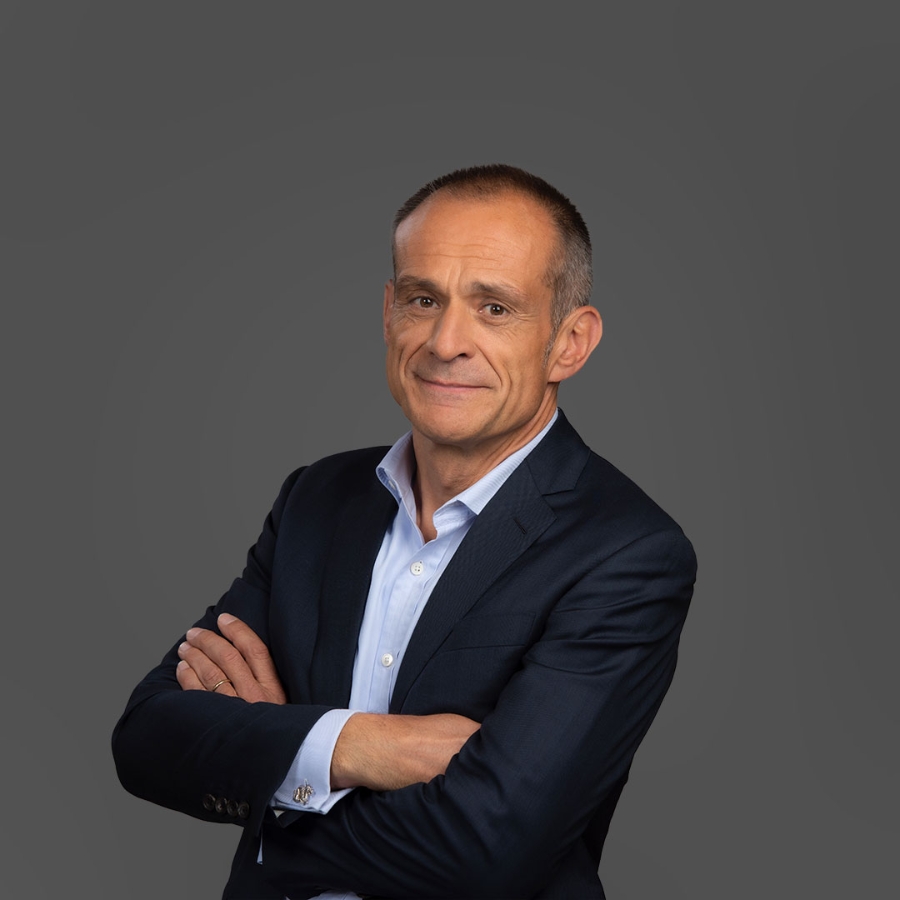 Steps toward a digital business
There are many compelling reasons to act now. For example, one study suggests that new business model innovations can yield a 25% revenue increase at the firm level.III
32% of IT decision-makers say that digital business already has helped their organization's growth
Up to 23% increase in revenue from digital business
Readiness for digital transformation is the foundation for success
Are you among the two-thirds of industrial companies who are currently, or planning to, implement industrial transformation? A new report by LNS Research finds that there is quite a wide gap in how the companies perceived as industrial transformation leaders develop their transformation project strategies compared with companies perceived as followers.
DX building blocks
Shift the focus from innovating technology to solving customer problems
Build an innovation culture by growing and attracting digital talent
Go digital as you digitize to build successful digital business models
Create a digital ecosystem of disruptors, academics and strategic partners
Strengthen cybersecurity across your digital ecosystem
Digital transformation requires a change in mindset. Indeed, it takes a refocusing of the conversation on solving problems instead of building better technology. "We have flipped from building stagnant technology for technology's sake, as well as having little or no real-time information about most of the product's lifecycle, to now creating customer-centric solutions teeming with data about everything at all times," says Vernon Turner, Executive Analyst, Ecosystem, and Principal and Chief Strategist, Causeway Connections.
> Read more
We agree that if you lead with the customers' business challenges, then the technology itself is the enabler, not the end result. The customer must be the north star for any company mapping out its digital strategy from the top, empowering all employees to dare to disrupt as innovative thinkers and doers to tackle concrete customer challenges. For example,
the OEM Berto Coffee Roaster
needed to improve production output, quality and consistency, adding value for the competitive coffee export market. It leveraged EcoStruxure to improve machine productivity and operator efficiency, reducing downtime and maintenance.
Smarter machines, better coffee
Working together with Schneider and Microsoft, Berto Coffee Roaster leveraged EcoStruxure Machine to build a fully digitized and automated coffee roaster machine that improves these outcomes.
Foster your customer-centric innovation
The driver behind this digital reboot is the customer. No longer can any company build technology in a vacuum; instead, it must leverage technology advancements (e.g., IoT, AI, cloud, sensing, mobility) to advance customer-centric innovation and R&D.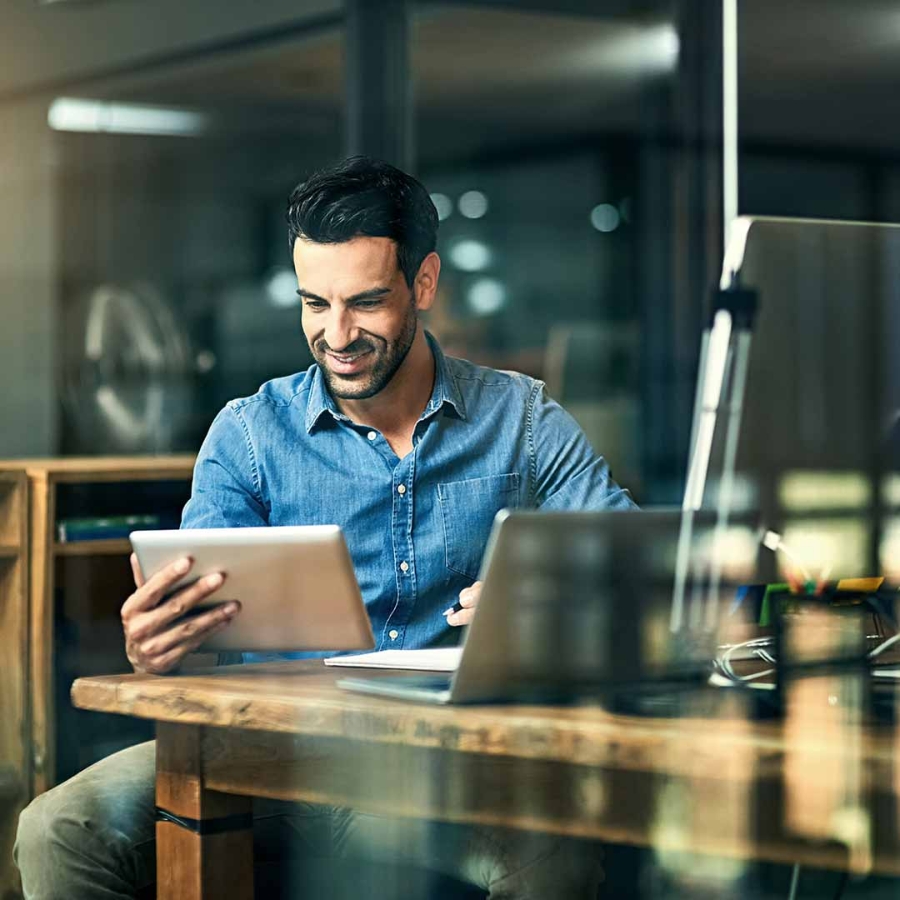 The digital journey relies on innovative thinkers -- disruptors from both the existing workforce and among the valuable pool of new digital talent every company is working fast and furiously to recruit.

2. Build an innovation culture
Advancing a systemic shift in mindset toward customer-inspired technology development requires a pervasive organizational culture that enables an innovative spirit. After all, "People, not systems, drive innovation and realize its full commercial potential."
V
Gartner predicts that by 2021, "80 percent of midsize to large enterprises will change their culture as a way to accelerate their digital transformation strategy."
VI
Are you among them?
In order to succeed, this cultural shift must launch from the C-suite and, in turn, be infused across every level of the organization so employees are empowered
"to carry the DX torch"
as our Chief Information Officer Elizabeth Hackenson says.

Chief Information Officer, Schneider Electric
Elizabeth Hackenson
"In short, you're cultivating a culture of empowerment to accelerate your company's digital transformation, led by your group's digital evangelists who are motivated to seize the art of possibility."
Best practices for enterprise digital transformation
From streamlining the number of systems in use to giving employees a chance to adapt to new work efficiency tools.
One far-reaching way to accelerate this convergence is by establishing an internal digital consulting service model, wherein experts in fields such as sensing, AI, IoT, cloud, cybersecurity, analytics can work transversally with the lines of business R&D to ideate and develop new digital offers. This approach brings core expertise into the digital landscape, allowing companies to
look beyond typical industrial boundaries
to push innovation to improve ways to design, sell, and service products, as well as build new, profitable digital business models.
To accelerate digital innovation and speed to market, Accenture and Schneider Electric have partnered to create the Digital Services Factory (DSF). This engagement model reduces the creation and launch time of new digital services by 80 percent, allowing for responsive, agile digital innovation.
Enrich your customers' experience
You can enhance your best-in-class offers and re-architect the end users' experience to drive new and positive business outcomes for customers. Indeed, customers are the reason for accelerating development of new digital business models. In fact, more than half of business leaders (56%) say that enriching the customer experience is their top digital transformation priority.VII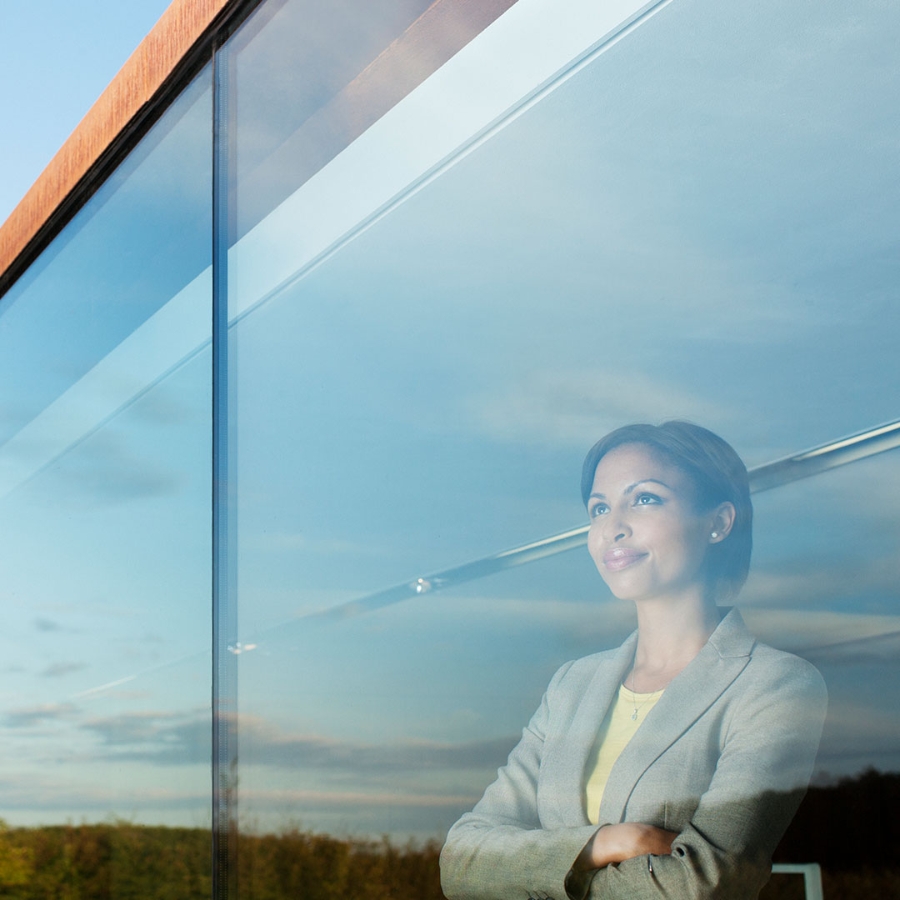 3. Go digital as you digitize
Enabling an innovative spirit throughout the company results in new ways of thinking about your business.
It is essential to have a clear data strategy
. The goal is to concept and build new digital business models. "One of the key aspects for creating new digital business models is the way digital companies innovate. Today you need to leverage digital to move from traditional product development to understanding the full digital customer experience. This customer-centric mindset must be embedded in innovation itself," says Accenture's IIoT Jean Cabanes, Managing Director & Industrial EALA Lead.
The key to a successful digital transformation is to go digital as you digitize by:
• Creating connected, intelligent products
• Creating ways to deliver the product and capture its business value
• Creating an amazing digital customer experience
Three steps to advance digital business growth: Step 1: 
Start small and focused

You don't have to solve every problem at once. Start small and be very specific. For instance, when Schneider launched a customer-led project to develop a digital power monitoring offer and service, we focused on just critical buildings in the hospital segment in one geographical location. From there, we were able to iterate, by listening to the voice of the customer, before expanding across segments and geographies.
Step 2:
Design the business model along with the product
When you design an offer, design the business model at the same time. Partnering with OEMs in our R&D cycle, for example, we created a solution around a subscription digital business model with the digital service
EcoStruxure™ Machine Advisor
to enable OEMs to track, monitor, monitor and service their highly specialized machines at end-user sites.
Step 3:
Leverage an ecosystem to scale the model with speed and agility
It's clear today that no company can transform alone. Leveraging an open ecosystem – extending your enterprise as our
CEO Jean-Pascal Tricoire explains
– is the way to go faster. In fact, it's essential for seizing digital's business value while being able to scale innovation more efficiently with each deployment. Co-innovation helps you cut through digital's complexity and the market's volatility and changing demands.
Building the foundation for digital resilience
How to make a company digital resilient to ensure business continuity in time if crisis?
Read more in this

4. Build a digital ecosystem
At Schneider, we are enabling an environment in which communities, not solo companies, solve customer problems.
Discover Schneider's own ecosystem of best-in-breed tech partners
Ecosystem partners can bring a higher level of agility and a much broader base of technology expertise than any one player. As many as approximately 85% of industrial equipment executives agree they have to innovate ever faster just to keep a competitive edge.VIII
Join Schneider Electric Exchange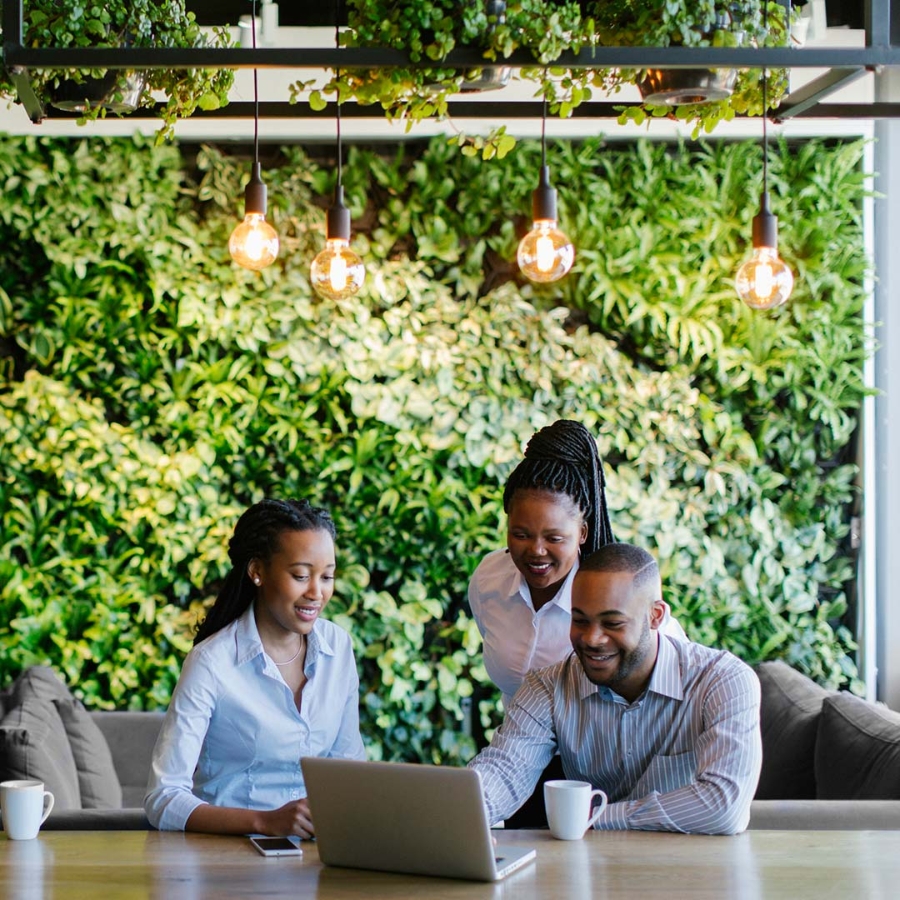 Bringing together the world's innovators
Hear from our Chief Digital Officer, and Vernon Turner, Executive Analyst at Ecosystm, who are working together in Schneider Electric Exchange to solve energy and process efficiency problems.
Speed, agility, scale: Co-innovation fuels digital innovation
Discover how our strategic partnerships with Microsoft, Accenture, Cisco, Intel and more advance your digital transformation.
How do you get started?
Startups and disruptors rely on long-standing companies for their view and expertise of the market, as well as the ability to optimize and scale innovative offers. Schneider, for example, brings energy management, automation, and deep domain expertise to the table. And in the digital world,
partnering with startups, developers, AI specialists, and data scientists
is a win for all stakeholders for improving data models that ultimately will drive greater efficiency and productivity for customers. System integrators play a critical role, too, to enable companies to remain close to customers and to the local ecosystem and, as a result, respond better to customer needs.
Join the Innovation Talk
Catch up on the latest digital priorities – watch our expert panel discussions and keep up with the latest trends. Learn how joining an open ecosystem business community will help you build sustainable growth.
Connect
Introducing Schneider Electric Exchange
In the digital world, no one can innovate alone. We believe in the power of the crowd to advance this digital transformation. Schneider Electric Exchange brings together experts and innovators in the world's first, cross-industry open business platform dedicated to solving real-world sustainability and efficiency business challenges.
Schneider Electric Exchange is where everyone can create, collaborate, and scale your digital innovation.
> Join Schneider Electric Exchange today
5. Strengthen cybersecurity
For companies launching their digital transformation journey, risk today goes well beyond a sole connected object, or database. It now spans the full extended digital enterprise, including supply chain and partners. Managing digital risk, therefore, must be framed by a business-driven strategy. After all, potential cybersecurity risks "will pressure CIOs at G2000 companies to increase IoT security spending by up to 25%, temporarily neutralizing business productivity gains."
Look at cyber from all perspectives
Model threats and make cyber risk scenarios tangible from a bottom-line standpoint (i.e., cost, reputation, business disruption, supply chain impact).
Don't try to do everything at once
Use concrete risk scenarios to efficiently prioritize prevention, detection, response and recovery plans. In turn, you can target funding to the best use.
Adopt a layered, in-depth approach
If you recognize cybersecurity as spanning everything — from identification of risk through recovery —, you can take a proactive approach and drive digital innovation as an inherent part of your security framework.
Learn as much as possible about every incident
Course-correct processes, plans, and risk-scenario modeling by thoroughly reviewing and assessing incidents, sharing debriefing information across your extended enterprise and digital ecosystem.
Cybersecurity is business strategy
Cybersecurity is not a technology issue. Instead, it's a critical business issue. Viewing cyber threats through the lens of digital risk is imperative in today's hyper-connected world.
Thrive in the digital economy
Digital transformation is about bringing digital maturity to the core of your business. Fortifying your customer-centric foundation now is essential for driving long-term growth. As new technologies continue to emerge to fuel the digital journey, now is the time to take action. Discover how EcoStruxure can accelerate your transformation.
> Discover more
I. Harvard Business Review, cited in Microsoft, "Starting a digital transformation? What you must get right from the start"
https://news.microsoft.com/transform/starting-a-digital-transformation-what-you-must-get-right-from-start/
II. IDC FutureScape: Worldwide Digital Transformation 2018 Predictions (Doc #US43154617).
III. Cited in World Economic Forum "Technology and Innovation for the Future of Production: Accelerating Value Creation" Report, March 2017.
http://www3.weforum.org/docs/WEF_White_Paper_Technology_Innovation_Future_of_Production_2017.pdf
IV. IDG, 2018 State of Digital Business Transformation:
https://cdn2.hubspot.net/hubfs/1624046/Digital%20Business%20Executive%20Summary_FINAL.pdf
V. PwC, 21st CEO Survey: "The talent challenge: Rebalancing skills for the digital age."
https://www.pwc.com/gx/en/ceo-survey/2018/deep-dives/pwc-ceo-survey-talent.pdf
VI. "Gartner Predicts by 2021, CIOs Will Be as Responsible for Culture Change as Chief HR Officers," February 11, 2019.
https://www.gartner.com/en/newsroom/press-releases/2019-02-11-gartner-predicts-by-2021--cios-will-be-as-responsible
VII. World Economic Forum, Digital Transformation Initiative In collaboration with Accenture, "Unlocking $100 Trillion for Business and Society from Digital Transformation," January 2017:
http://reports.weforum.org/digital-transformation/wp-content/blogs.dir/94/mp/files/pages/files/170328-dti-executive-summary-slideshare.pdf
VIII. Source: "Manufacturing the Future," Accenture. March 2018. Available at:
https://www.accenture.com/t20180327T080042Z__w__/ie-en/_acnmedia/PDF-74/Accenture-Pov-Manufacturing-Digital-Final.pdf
IX. Gartner, Analyst(s): Rob McMillan, Paul E. Proctor, "Cybersecurity and Digital Risk Management: CIOs Must Engage and Prepare." Published: 17 January 2018 ID: G00349114