Face the challenges of the energy industry with our experts by your side
As consumers actively participate in energy markets through demand response and microgrids, utilities need smart grid solutions that interconnect all market players – to balance and manage their networks' supply and demand complexity.

 
Let us help you with this transformation.
Watch Our Medium Voltage Distribution & Grid Automation Webinars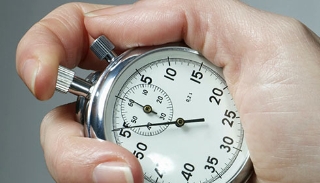 Save time at every step of the process
Panel builders need to be more flexible and productive to match the demands of the future. Register for our webinar to discover customized Easergy P3 protection relays and EasyPact EXE circuit breakers that can save your time at every level.
Solutions for DER and Microgrid Management
Join experts Scott Koehler and Mark Feasel as they discover, discuss and debate the solutions available to consumers and utilities in the face of the emergence of DER and microgrids. The VPs of Global Strategy Smart Grid IT and North America provide expert analysis on the industry changes and how utilities and customers should react.
An Information Quest with Wonderware eDNA
Join James Kelloway & Régis Vautrin as they highlight the operational benefits of using "Wonderware eDNA real-time data historian" software to monitor the UK transmission system. Watch how the historian has enabled National Grid's control engineers to detect emerging patterns and trends for both post-event analysis and in future planning.
Apps to boost your building efficiency
Enter the world of digital applications and experience the peace of mind that these mobile apps bring, by boosting everyday efficiency for commercial and industrial buildings. Let our experts show you how to make the best of your medium voltage equipment management, for optimized training and maintenance.
Trends in Distribution Automation
Watch how the evolving feeder integrated with automation for switching and power management is impacting the transformation of the distribution system. Your take away - an understanding of how our distribution system is evolving, the drivers of that evolution, and the technical and operating scenarios being introduced to support it.
The Benefits of Demand Response for Utilities
Watch this free webinar by Jean-Yves Blanc & Alban de la Selle, and discover how each department within your utility can benefit from Demand Response.
Management on Distributed Energy Resources and Microgrids
Want to stay at the forefront of the Smart Grid? Watch this free webinar by John Dirkman and discover how to manage distributed energy resources and microgrids using EcoStruxure™ ADMS (Advanced Distribution Management System).
Energy Efficiency Starts with Grid Modernization
Grid Data Analytics to Reduce Losses
Our solutions, together with Awesense Inc., enable utilities to reduce losses and recover lost revenue for more reliable distribution grids. This includes sensors, software and a systematic approach to identify highest risk areas and plan audit strategies. Discover how to reduce grid losses by 50% in 3 years and improve operational efficiency.
How utilities can benefit of microgrids
Microgrids represent a big opportunity for more flexibility, more renewable integration and a means to reinforce grid reliability. Find out the case of an islanding-enabled microgrid deployed in Texas (US) where our demand-side expertise was coupled with distributed generation flexibility and control for greener, cheaper and more reliable energy.
Optimize grid operations with EcoStruxure™ ADMS.
Utilities' challenge is to improve grid efficiency while reducing dependence on traditional generation sources as well as coping with aging network assets, extreme weather patterns, and the intermittency of renewable energy. Learn how utilities are realizing quantifiable benefits from EcoStruxure™ ADMS by improving grid reliability and resiliency, increasing efficiency, and reducing costs.
Cyber security to reinforce the grid
Cyber threats to the energy industry remain high. This webinar will help you strengthen your understanding about the likely impacts to maintaining your organization's energy availability. With our expertise in both electrical networks and cyber security, our industry professionals can help you assemble the pieces of this complex puzzle.
Chat
Do you have questions or need assistance? We're here to help!